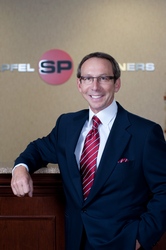 Steps have been taken and progress has been made, but there are still too many traffic injuries and deaths in New York City and the Long Island area. It's time for more action.
New York, NY (PRWEB) September 17, 2010
The toll from U.S. motor vehicle accidents is dropping, but simple changes in law enforcement and safety requirements could greatly improve the trend, says New York personal injury attorney Steven J. Schwartzapfel.
The U.S. Transportation Department announced last week that 2009 highway deaths fell to 33,808 for the year, the lowest number since 1950. While the decline is welcome news, Schwartzapfel, a car accident lawyer with the New York firm of Schwartzapfel Partners P.C. says the number of auto accidents and injuries remains too high.
"Steps have been taken and progress has been made, but there are still too many traffic injuries and deaths in New York City and the Long Island area," Schwartzapfel said. "It's time for more action."
According to the National Highway Traffic Safety Administration, car crashes are the leading cause of death for those between the ages of 3 and 34. Car accidents injure more than two million people annually. In 2008, the latest year for which full statistics are available, New York City had 76,486 car wrecks, with 289 fatalities and 72,384 injuries.
The price is not only physical. The Centers for Disease Control estimates that motor vehicle accidents cost the United States nearly $100 billion annually, with a yearly cost to each licensed driver of roughly $500, according to a new study.
Analyzing data from 2005, the CDC found that motor vehicle accidents made up about 71 percent of the total cost, or $70 billion, while motorcycle accidents cost $12 billion, pedestrian accidents added $10 billion and bicycle accidents added another $5 billion.
Schwartzapfel said he favors basic, but effective steps widely endorsed by the CDC and other safety experts, including:

Increased use of sobriety checkpoints;
Broader adoption of laws mandating the use of motorcycle and bicycle helmets;
Passage of primary seat belt laws that would allow police officers to stop a vehicle if the driver was not wearing a seatbelt.
"A ride on New York City roads and highways is getting safer, but the raw numbers still describe a battle zone," Schwartzapfel said. "Our efforts to reduce New York and Long Island car accident injuries and fatalities have to be as serious as those statistics."
About Schwartzapfel Partners P.C.
Schwartzapfel Partners P.C. is a prominent and well-respected plaintiff personal injury and estate litigation firm in New York, with area offices in Manhattan, the Bronx, White Plains, Jericho and Garden City. With more than 150 years of combined experience and highly competent co-counsel throughout the country, Schwartzapfel Partners serves all your legal needs. The firm focuses on all types of personal injury litigation, including vehicle accidents (car, truck motorcycle, bicycle and pedestrian) medical malpractice, wrongful death, defective products and drugs, construction accidents, workplace accidents, workers' compensation, Social Security disability, nursing home neglect and abuse, and complex highway design defect cases. To contact the law firm, call 1.800.966.4999 or use the firm's online contact form.
###