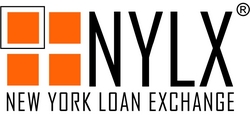 We're excited to collaborate with Google for the delivery of real-time, accurate loan pricing information to consumers.
Mt. Arlington, N.J. (PRWEB) April 27, 2010
NYLX, a leading provider of automated mortgage data applications and solutions, today announces support for price quoting through Google AdWords Comparison Ads. Comparison Ads improve the customer and advertising experience on Google.com by letting mortgage shoppers see and compare specific offers immediately, or provide additional information if they wish to further refine their results. NYLX, through its LoanDecisions product eligibility and loan pricing solution, enables Lenders to synchronize pricing data, specific to their account settings, and deliver their best execution rates instantaneously to Google leads.
Google does not require users to enter any private information and gives interested shoppers the ability to call an advertised Lender directly, or request a quote. If a quote is requested, Google anonymizes the user's phone number and sends the Lender a unique code that can be used to contact the user. Lead data is provided back from Google and can be viewed in LoanDecisions, or exported to another lead management system.
Once the borrower and Lender become connected, these prospects can be nurtured using LoanDecisions borrower consultation tools and rate trigger alerts, if the right program and rate is not immediately matched. The system supports the origination workflow through validation of borrower eligibility and property valuation, and early assessment of Mortgage Insurance requirements, supporting a high conversion to closed loans.
Lou Altieri, NYLX President, said, "We're excited to collaborate with Google for the delivery of real-time, accurate loan pricing information to consumers. Consumers go to Google with an expectation of high quality, helping Lenders respond and deliver a high quality end to end experience is what we feel is the NYLX difference. Through workflow tools that nurture and ultimately satisfy the consumer's need, Lenders on our platform increase their competitive advantage in the mortgage marketplace."
Google Comparison Ads are available in select U.S. states. NYLX LoanDecisions supports Lenders and Investors nationwide.
About NYLX
NYLX is the market leader for automated mortgage data applications and solutions. From point of sale to secondary market, NYLX makes mortgage investor data actionable, providing our customers a strong return on investment. We give mortgage professionals the unique ability to attract borrowers, adapt to market conditions in real-time, make smarter decisions and achieve better executions on transactions. With over one million pricings per month, our flagship on-demand product eligibility and pricing platform, LoanDecisions, is used by banks, credit unions and mortgage bankers nationwide. Additional information may be found at http://www.nylx.com.
###