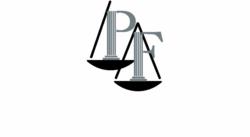 With a consumer reporting system to identify potential problems, health care in this country could significantly improve and medical malpractice suits could be reduced.
New York, New York (PRWEB) October 03, 2012
The Obama administration wants patients to report medical errors, mistakes and unsafe practices by doctors, hospitals, pharmacists and other healthcare providers. New York medical malpractice lawyer David Perecman welcomed the federal initiative.
"Medical errors are unnecessary and largely-preventable. With a consumer reporting system to identify potential problems, health care in this country could significantly improve and medical malpractice suits could be reduced," said David Perecman, founder of The Perecman Firm and a medical malpractice lawyer in New York for over three decades.
Under the new initiative, consumers and patients would fill out a simple questionnaire accessing their care and hospital stays. Questions would ask patients to identify problematic care, give details of the event, and report possible medical errors by professional healthcare providers including the type of harm and contributing factors. As reported by The New York Times (9/23/12), questions asked in the government's draft for the project, include: "Have you recently experienced a medical mistake? Do you have concerns about the safety of your health care?"
Besides asking patients about their medical care experience, the questionnaire would also ask for information about the healthcare providers involved, including their name and address. No information would be shared with health providers without explicit permission from the patients themselves.
Currently, as medical malpractice attorneys at The Perecman Firm understand, there is no easy and straightforward way for consumers to report information about their health care interactions.
Under the government's current plan, the questionnaires would be made available at kiosks in hospitals and doctors' offices. Also under consideration is a reporting system available through a website and/or over the telephone, reported the NYT.
A 2011 study in the Journal of the American Medical Association (JAMA) reported 10,739 medical malpractice claims paid on behalf of physicians. Many other medical errors go unreported. The public interest group ProPublica reported that a large number of people who suffer harm while undergoing medical care do not file formal complaints because they may be traumatized, disabled, unaware they've been a victim of a medical error or don't understand the bureaucracy.
If a person was injured as a result of medical malpractice or medical negligence, he or she may be entitled to compensation including past and future medical bills; lost wages; and pain and suffering.
Lawyers at The Perecman Firm can provide knowledgeable, aggressive representation for victims of medical malpractice in New York. Contact The Perecman Firm at 212-977-7033.
About David Perecman and The Perecman Firm, PLLC:
For the past 30 years, the New York construction accident, medical malpractice, auto accident, and civil rights violation lawyers at The Perecman Firm, PLLC have handled all types of New York medical malpractice cases. David Perecman, founder of the Firm, has been recognized for his achievements as an Honoree in the National Law Journal's Hall of Fame, in New York Magazine's "The Best Lawyers in America" and The New York Times Magazine "New York Super Lawyers, Metro Edition" for the years 2007-2010. The prestigious U.S. News & World Report ranks The Perecman Firm among the top 20 personal injury firms in New York City for 2011-2012.
The Firm has recovered millions of dollars for its clients. Among the more recent victories, Mr. Perecman won a $15 million verdict** for a construction accident (Index 112370/03) Supreme Court, New York County, a $5.35 million dollar verdict*** for an automobile accident (Index 2749/04) Supreme Court, Kings County, and a $40 million dollar structured settlement for medical malpractice (Index 2146/03)****Supreme Court, Kings County.
The Perecman Firm serves Manhattan, Bronx, Brooklyn, Queens, Staten Island, Long Island, Westchester, Upstate NY, Morris County, and Rockland County.
**later settled while on appeal for $7.940 million
*** later settled for $3.5 million
**** total potential payout
"Lawyer Advertising"+
"Prior results do not guarantee a similar outcome."