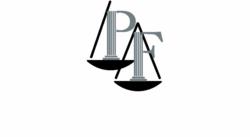 No one seeking care should contract a illness that may be costly and-or deadly because of preventable hospital mistakes.
New York, NY (PRWEB) June 05, 2013
New York medical malpractice lawyer David Perecman understands that lawyers who sue hospitals for infections may use hand-washing compliance rates as part of the information they use to prove or disprove the alleged facts. Now, a number of hospitals are using motion sensors to check to see if doctors and nurses are washing their hands. The sensors go off every time someone enters an intensive care room. They trigger a video camera, which transmits its images to workers in India, who check to see who is washing their hands, reported The New York Times (5.29.13).
The hospitals are using the sensors to increase hand-washing rates and prevent infection. According to The New York Times, hospital-acquired infections cost $30 billion and lead to nearly 100,000 patient deaths a year.
"The failure of doctors and nurses to regularly wash their hands is a common and major cause of infectious disease among hospital patients," said Perecman, a medical malpractice lawyer in New York for over 30 years. "Every effort to get medical professionals to wash their hands is welcome."
Hospital workers in studies have been observed washing their hands as little as 30 percent of the time that they interact with patients, said The New York Times.
To encourage more hand-washing, other hospitals in the U.S. are training hand-washing coaches, using radio-frequency ID chips that note when healthcare professionals have passed by a sink, handing out rewards like free coffee coupons, hiring undercover monitors, or using other methods to encourage hand washing.
If preventing infection and saving lives is not incentive enough, under new federal rules, hospitals will lose Medicare money when patients get infections that should have been prevented, The New York Times reported.
"Infections acquired in hospitals can do more than increase hospital stays. They can kill people," Perecman said.
Studies show that health care workers do not wash their hands for a number of reasons, including complaints about dry skin, emergency environment pressures, tedium, and resistance to authority, reported The New York Times.
"Frequently washing hands and using proper hand washing techniques reduces the chances of preventable illnesses," said Perecman. "Patients are in the hospital seeking to improve their health. No one seeking care should contract a illness that may be costly and-or deadly because of preventable hospital mistakes."
"There is really no excuse for failing to follow simple sanitary protocols," added Perecman.
Compensation in malpractice cases can include coverage of medical bills and lost wages, as well as damages for pain and suffering. Damages can also be paid for future losses such as future medical expenses and wages.
If a person acquires an infection while in a hospital or other health care facility, a New York medical malpractice attorney may be able to investigate whether or not there is a claim against the health care provider.
Lawyers at The Perecman Firm can provide knowledgeable, aggressive representation for victims of medical malpractice in New York. Contact The Perecman Firm at 212-977-7033.
The New York Times article cited is "With Money at Risk, Hospitals Push Staff to Wash Hands."
\About David Perecman and The Perecman Firm, PLLC:
For the past 30 years, the New York construction accident, medical malpractice, auto accident, and civil rights violation lawyers at The Perecman Firm, PLLC have handled all types of New York medical malpractice cases. David Perecman, founder of the Firm, has been recognized for his achievements as an Honoree in the National Law Journal's Hall of Fame, in New York Magazine's "The Best Lawyers in America" and The New York Times Magazine "New York Super Lawyers, Metro Edition" for the years 2007-2010. The prestigious U.S. News & World Report ranks The Perecman Firm among the top 20 personal injury firms in New York City for 2011-2012 and 2012-2013.
The Firm has recovered millions of dollars for its clients. Among the more recent victories, Mr. Perecman won a $15 million verdict** for a construction accident (Index 112370/03) Supreme Court, New York County, a $5.35 million dollar verdict*** for an automobile accident (Index 2749/04) Supreme Court, Kings County, and a $40 million dollar structured settlement for medical malpractice (Index 2146/03)****Supreme Court, Kings County.
The Perecman Firm serves Manhattan, Bronx, Brooklyn, Queens, Staten Island, Long Island, Westchester, Upstate NY, Morris County, and Rockland County.
**later settled while on appeal for $7.940 million
*** later settled for $3.5 million
**** total potential payout
"Lawyer Advertising"+
"Prior results do not guarantee a similar outcome."