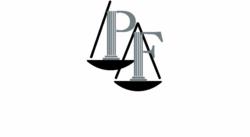 "Escalators have long been a safety worry for the elderly. However, unusual operation appears to be an important factor in this particular New York escalator accident."
New York, NY (PRWEB) March 22, 2012
An 88-year-old woman choked to death in a New York escalator accident when her clothes got tangled in the treads of an escalator at the Lindenhurst Long Island Rail Road station, according to The New York Times (3/14/2012).
"Escalators have long been a safety worry for the elderly," said David Perecman, a New York personal injury lawyer who has represented a number of clients injured in escalator and elevator accidents.
In some cases, escalator accident injuries to the elderly are caused by slips, trips or falls. Other escalator accident injuries in New York may be caused by negligence in the design, maintenance or operation of the escalator.
"The reliable, regular inspection of escalators especially those with long running hours and heavy use, is of the utmost importance," said New York personal injury lawyer Perecman, founder of The Perecman Firm, one of New York's personal injury law firms.
Victims of New York escalator accidents and/or their families may be entitled to significant compensation for New York escalator accident injuries, especially when they are caused by improper maintenance or negligence.
Please contact the experienced New York personal injury lawyers at The Perecman Firm at http://www.perecman.com.
About David Perecman and The Perecman Firm, PLLC:
For the past 30 years, the New York auto accident, medical malpractice, civil rights violation, and construction accident lawyers at The Perecman Firm, PLLC have handled all types of New York vehicular accident cases including truck accidents and car accidents discrimination. David Perecman, founder of the Firm, has been recognized for his achievements as an Honoree in the National Law Journal's Hall of Fame, in New York Magazine's "The Best Lawyers in America" and The New York Times Magazine "New York Super Lawyers, Metro Edition" for the years 2007-2010. The prestigious U.S. News & World Report ranks The Perecman Firm among the top 20 personal injury firms in New York City for 2011-2012.
The Firm has recovered millions of dollars for its clients. Among the more recent victories, Mr. Perecman won a $15 million verdict** for a construction accident, a $5.35 million dollar verdict*** for an automobile accident, and a $40 million dollar structured settlement for medical malpractice****.
The Perecman Firm serves Manhattan, Bronx, Brooklyn, Queens, Staten Island, Long Island, Westchester, Upstate NY, Morris County, and Rockland County.
**later settled while on appeal for $7.940 million
*** later settled for $3.5 million
**** total potential payout
"Lawyer Advertising"
"Prior results do not guarantee a similar outcome."