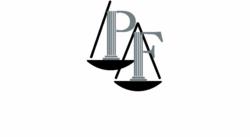 Employers have a moral and legal responsibility to protect their employees.
New York, New York (PRWEB) October 17, 2012
A Bumble Bee Foods employee, Jose Melena, died after he was cooked in an oven in an industrial accident. He was found at one of the company's Southern California seafood plants. The story which was in the Los Angeles Times (10/15/12), serves as a caution for all factory workers and their employers said New York personal injury lawyer David Perecman.
It was unclear how the man ended up trapped inside the cooking device called a "steamer machine, reported the LATimes.
People who work in factories know that they can be very dangerous places. Often times, there are a number of machines that can potentially cause serious or fatal injuries to the workers who use them. Anyone operating machinery should be fully trained on how to do so safely and correctly and on how to protect themselves from hazards. As seen by Jose Melena's death at Bumble Bee, the consequences of a personal injury accident in a factory can be catastrophic. Adequate health and safety regulations must be implemented and followed in order to prevent accidents from happening.
"Employers have a moral and legal responsibility to protect their employees; however factory workers must use caution as they're working to keep them safe. Any precautions that can be taken to prevent injury to oneself are worth taking," said Perecman, a personal injury lawyer for over 30 years.
Workers in food manufacturing are more likely to be injured or killed on the job than workers in private industry as a whole, according to the Bureau of Labor Statistics. A total of 70 workers in the food manufacturing industry died in the workplace in 2008, according to the most recent numbers available.
http://www.bls.gov/opub/cwc/sh20110118ar01p1.htm
The personal injury accident attorneys at The Perecman Firm in New York have helped many people obtain compensation following workplace accidents in New York. Contact The Perecman Firm at 212-977-7033.
About David Perecman and The Perecman Firm, PLLC:
For the past 30 years, the New York personal injury, construction accident, medical malpractice, and civil rights violation lawyers at The Perecman Firm, PLLC have handled all types of New York personal injury cases including ladder falls and electrical accidents. David Perecman, founder of the Firm, has been recognized for his achievements as an Honoree in the National Law Journal's Hall of Fame, in New York Magazine's "The Best Lawyers in America" and The New York Times Magazine "New York Super Lawyers, Metro Edition" for the years 2007-2010. The prestigious U.S. News & World Report ranks The Perecman Firm among the top 20 personal injury firms in New York City for 2011-2012.
The Firm has recovered millions of dollars for its clients. Among the more recent victories, Mr. Perecman won a $15 million verdict** for a construction accident (Index 112370/03) Supreme Court, New York County, a $5.35 million dollar verdict*** for an automobile accident (Index 2749/04) Supreme Court, Kings County, and a $40 million dollar structured settlement for medical malpractice (Index 2146/03)****Supreme Court, Kings County.
The Perecman Firm serves Manhattan, Bronx, Brooklyn, Queens, Staten Island, Long Island, Westchester, Upstate NY, Morris County, and Rockland County.
**later settled while on appeal for $7.940 million
*** later settled for $3.5 million
**** total potential payout
"Lawyer Advertising"+
"Prior results do not guarantee a similar outcome."