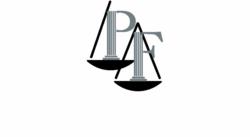 Most elevator and escalator injuries can be prevented.
New York, New York (PRWEB) October 23, 2012
A 42-year old man was critically injured after he fell more than 20 feet from an escalator. The man landed on a metal stage, according to USA Today (10/21/12). This accident should focus more attention on escalator safety, said New York personal injury lawyer David Perecman.
As of Sunday evening it was still unclear what caused the man to fall, USA Today reported. What is known is that the escalator accident occurred while the man was exiting the MetLife Stadium in East Rutherford, New Jersey after the New York Giants and Washington Redskins game
Accidents involving elevators and escalators are not as rare as may be expected. The Consumer Product Safety Commission estimates there were approximately 11,000 escalator related injuries in 2007, according to the most recent CPSC data available.
Escalator accidents often result in serious injuries, which can include bone fractures, head injuries, and amputations of fingers or toes.
"Most elevator and escalator injuries can be prevented," said Perecman.
Make sure loose clothing is kept clear of steps and stand clear of the sides of the escalator. Face forward and hold the handrail for the entire ride. Don't climb onto or ride the handrail. To keep other passengers from bumping into you, don't hesitate while exiting the escalator and move away from escalator exit area as quickly as possible.
If you have been injured or lost a loved one in a New York escalator or elevator accident, contact The Perecman Firm at 212-977-7033.
About David Perecman and The Perecman Firm, PLLC:
For the past 30 years, the New York personal injury, medical malpractice, construction accident, civil rights violation, and auto accident lawyers at The Perecman Firm, PLLC have handled all types of cases including escalator and elevator accidents. David Perecman, founder of the Firm, has been recognized for his achievements as an Honoree in the National Law Journal's Hall of Fame, in New York Magazine's "The Best Lawyers in America" and The New York Times Magazine "New York Super Lawyers, Metro Edition" for the years 2007-2010. The prestigious U.S. News & World Report ranks The Perecman Firm among the top 20 personal injury firms in New York City for 2011-2012.
The Firm has recovered millions of dollars for its clients. Among the more recent victories, Mr. Perecman won a $15 million verdict** for a construction accident (Index 112370/03) Supreme Court, New York County, a $5.35 million dollar verdict*** for an automobile accident (Index 2749/04) Supreme Court, Kings County, and a $40 million dollar structured settlement for medical malpractice (Index 2146/03)****Supreme Court, Kings County.
The Perecman Firm serves Manhattan, Bronx, Brooklyn, Queens, Staten Island, Long Island, Westchester, Upstate NY, Morris County, and Rockland County.
**later settled while on appeal for $7.940 million
*** later settled for $3.5 million
**** total potential payout
"Lawyer Advertising"+
"Prior results do not guarantee a similar outcome."