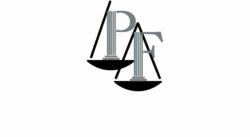 Nothing should take the joy out of the holidays, especially an accident that could have been prevented by taking a little extra time to put up the decorations as safely as possible.
New York, NY (PRWEB) November 22, 2012
Some families go all out over the holiday season, draping their homes with cheerful holiday decorations inside and out. Preserve the joy of the season by paying attention to safety, said New York personal injury lawyer David Perecman.
"Nothing should take the joy out of the holidays, especially an accident that could have been prevented by taking a little extra time to put up the decorations as safely as possible," said Perecman, founder of The Perecman Firm, one of New York's personal injury law firms.
Many ladder-related injuries take place around the holidays. According to the national Center for Injury prevention and Control (CDC), approximately 5,800 people per year are treated in hospital emergency rooms for falls linked to holiday decorating. Over 50 percent of these injuries were caused by falls from ladders or roofs while a person was decorating outdoors.
The time to hang holiday decorations comes during one of the worst times of the year for ladder climbing, said Perecman. Winter conditions increase the danger of ladder accidents. Ice and slush can cause very slippery conditions. Wind can undermine the stability of the ladder and cause it to fall. Exposure to cold can cause life-threatening health conditions like hypothermia and frostbite.
"If you are thinking about hanging outdoor decorations, like lights, pay attention to your safety. Also pay attention to all the warning signs on the ladder you use," said Perecman.
A few tips on using ladders:

Make sure the ladder is on stable ground.
Never use the top two steps on a stepladder.
Use a wooden or fiberglass ladder around electricity.
Be careful not to pull on exterior light cords and lose your balance.
Do not start decorating the outside of the house during twilight and-or after work. You want to be well-rested before climbing and shadows can distort visual perception.
Do not climb a ladder after consuming alcohol.
"To make life easier and the holidays safer, people should consider calling a professional company to hang the decorations on their homes," added Perecman.
For more than 30 years, the personal injury attorneys at The Perecman Firm in New York have aggressively helped injured workers and-or their families obtain compensation following personal injury accidents in New York. Contact The Perecman Firm at 212-977-7033.
About David Perecman and The Perecman Firm, PLLC:
For the past 30 years, the New York construction accident, medical malpractice, auto accident, personal injury, and civil rights violation lawyers at The Perecman Firm, PLLC have handled all types of New York personal injury cases, including falls from heights and slip and fall accidents. David Perecman, founder of the Firm, has been recognized for his achievements as an Honoree in the National Law Journal's Hall of Fame, in New York Magazine's "The Best Lawyers in America" and The New York Times Magazine "New York Super Lawyers, Metro Edition" for the years 2007-2010. The prestigious U.S. News & World Report ranks The Perecman Firm among the top 20 personal injury firms in New York City for 2011-2012 and 2012-2013.
The Firm has recovered millions of dollars for its clients. Among the more recent victories, Mr. Perecman won a $15 million verdict** for a construction accident (Index 112370/03) Supreme Court, New York County, a $5.35 million dollar verdict*** for an automobile accident (Index 2749/04) Supreme Court, Kings County, and a $40 million dollar structured settlement for medical malpractice (Index 2146/03)****Supreme Court, Kings County.
The Perecman Firm serves Manhattan, Bronx, Brooklyn, Queens, Staten Island, Long Island, Westchester, Upstate NY, Morris County, and Rockland County.
**later settled while on appeal for $7.940 million
*** later settled for $3.5 million
**** total potential payout
"Lawyer Advertising"+
"Prior results do not guarantee a similar outcome."