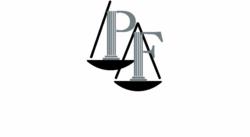 Escalator accidents typically occur either because of a passenger or because of a mechanical failure.
New York, New York (PRWEB) January 10, 2013
An escalator accident caught on video shows PATH commuters surprised by an escalator that unexpectedly changed directions. Five people were injured when the up escalator started going down, reported ABC News. Escalator accidents, unfortunately, are not as rare as people might imagine, said New York personal injury lawyer David Perecman.
Passengers piled into one another as the up escalator headed downwards, said ABC News which showed the video of the incident a commuter shot on his phone. Some people chose to jump off the escalator while others tried to walk against the direction of the escalator as the backward motion picked up speed. The video also captured the chaos of the situation.
Three people were taken to the hospital, but none of the injuries were thought to be life-threatening, said ABC News.
The accident occurred at the Exchange Place PATH station in Jersey City, New Jersey.
"Escalator accidents typically occur either because of a passenger or because of a mechanical failure," said Perecman. "In this case, it appears to be a mechanical issue."
During Hurricane Sandy, the Exchange Place station suffered extensive damage. PATH officials are looking into whether effects of the storm helped cause the escalator to malfunction, according to ABC News.
"Property owners are required to make sure escalators are safe and properly maintained. If an escalator malfunctions, the owner may be liable," said Perecman. "The storm may have caused the damage, but the escalators should have been in absolute safe working condition before passengers were allowed on them again. In many cases, after a flood, replacement of affected wiring and equipment is the only safe alternative."
The Consumer Product Safety Commission estimates there were approximately 11,000 escalator related injuries in 2007, according to the most recent CPSC data available.
If you have been injured or lost a loved one in a New York escalator or elevator accident, contact The Perecman Firm at 212-977-7033.
About David Perecman and The Perecman Firm, PLLC:
For the past 30 years, the New York personal injury, medical malpractice, construction accident, and auto accident lawyers at The Perecman Firm, PLLC have handled all types of cases including elevator and escalator accidents in New York. David Perecman, founder of the Firm, has been recognized for his achievements as an Honoree in the National Law Journal's Hall of Fame, in New York Magazine's "The Best Lawyers in America" and The New York Times Magazine "New York Super Lawyers, Metro Edition" for the years 2007-2010. The prestigious U.S. News & World Report ranks The Perecman Firm among the top 20 personal injury firms in New York City for 2011-2012 and 2012-2013.
The Firm has recovered millions of dollars for its clients. Among the more recent victories, Mr. Perecman won a $15 million verdict** for a construction accident (Index 112370/03) Supreme Court, New York County, a $5.35 million dollar verdict*** for an automobile accident (Index 2749/04) Supreme Court, Kings County, and a $40 million dollar structured settlement for medical malpractice (Index 2146/03)****Supreme Court, Kings County.
The Perecman Firm serves Manhattan, Bronx, Brooklyn, Queens, Staten Island, Long Island, Westchester, Upstate NY, Morris County, and Rockland County.
**later settled while on appeal for $7.940 million
*** later settled for $3.5 million
**** total potential payout
"Lawyer Advertising"+
"Prior results do not guarantee a similar outcome."