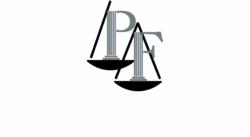 New York, New York (PRWEB) January 23, 2013
A United Airlines worker was seriously injured in an accident at Newark Liberty International Airport. According to NJ.com, the employee was pinned between a cart carrying luggage and a food service truck. A thorough investigation is called for, said New York personal injury lawyer David Perecman.
"Similar incidents would appear to be preventable," said Perecman, founder of The Perecman Firm, one of New York's civil rights violation law firms.
A Port Authority spokesman said the food vehicle struck the luggage-carrying cart, which struck the worker, reported NJ.com. The accident occurred on the airport's tarmac.
There are numerous causes of vehicular accidents, one of the most common being driver error. Other reasons include cell phone use, in-car distractions, bad weather, bad roads, speeding, and mechanical failure.
"A number of those would not likely be causes of this specific accident," clarified Perecman. "An investigation of the circumstances leading to this workplace accident is needed. The findings will allow the employer to identify appropriate measures to prevent a recurrence of the accident."
"Depending on the circumstances of a workplace accident, an injured employee may be entitled to compensation through either the workers' compensation system, a personal injury lawsuit, or both," Perecman added.
For more than 30 years, the personal injury attorneys at The Perecman Firm in New York have aggressively helped injured workers and-or their families obtain compensation following personal injury accidents in New York. Contact The Perecman Firm at 212-977-7033.
About David Perecman and The Perecman Firm, PLLC:
For the past 30 years, the New York construction accident, medical malpractice, auto accident, personal injury, and civil rights violation lawyers at The Perecman Firm, PLLC have handled all types of New York personal injury cases, including falls from heights and slip and fall accidents. David Perecman, founder of the Firm, has been recognized for his achievements as an Honoree in the National Law Journal's Hall of Fame, in New York Magazine's "The Best Lawyers in America" and The New York Times Magazine "New York Super Lawyers, Metro Edition" for the years 2007-2010. The prestigious U.S. News & World Report ranks The Perecman Firm among the top 20 personal injury firms in New York City for 2011-2012 and 2012-2013.
The Firm has recovered millions of dollars for its clients. Among the more recent victories, Mr. Perecman won a $15 million verdict** for a construction accident (Index 112370/03) Supreme Court, New York County, a $5.35 million dollar verdict*** for an automobile accident (Index 2749/04) Supreme Court, Kings County, and a $40 million dollar structured settlement for medical malpractice (Index 2146/03)****Supreme Court, Kings County.
The Perecman Firm serves Manhattan, Bronx, Brooklyn, Queens, Staten Island, Long Island, Westchester, Upstate NY, Morris County, and Rockland County.
**later settled while on appeal for $7.940 million
*** later settled for $3.5 million
**** total potential payout
"Lawyer Advertising"+
"Prior results do not guarantee a similar outcome."