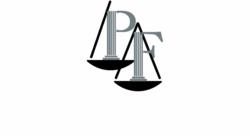 It is well documented that many injuries occur immediately after the storm has passed, during cleanup, recovery and utility restoration operations.
New York, New York (PRWEB) February 14, 2013
Massive winter storm Nemo left parts of Long Island, New York covered with 2 ½ feet of snow. The snow was so heavy it caused a bowling alley roof to cave in, reported NBC News. Power lines and trees were downed by the storm. New York personal injury lawyer David Perecman urges everyone to take precautions as they dig out from the snow.
"Dangers from slip and falls to frostbite to electrocution caused by downed power lines are serious issues following a snowstorm," said Perecman.
Workers doing snow removal or other job related tasks outside need to recognize the signs and symptoms of frostbite and hypothermia. Frostbite can cause permanent damage by causing freezing in the deep layers of skin and tissue, said the Occupational Safety & Health Administration (OSHA).
"It is well documented that many injuries occur immediately after the storm has passed, during cleanup, recovery and utility restoration operations. Workers and homeowners need to be mindful of the dangers," said Perecman, a personal injury lawyer in New York for over 30 years.
Shoveling snow can be a taxing activity. The cold weather creates the potential for exhaustion, dehydration, back injuries, or heart attacks. Workers need to be aware of the precautions they can take in order to avoid snow removal injuries. Some precautions include taking frequent breaks, pushing the snow instead of lifting, and using proper form if lifting.
To avoid slip and fall accidents, pedestrians should wear proper footwear and look out for vehicles that may have lost traction and are slipping.
Winter storms bring additional danger to workers repairing downed or damaged power lines. Unknown hazards caused by emergency conditions increase the need for caution. Workers need to assume all power lines are energized and stay clear of any downed or damaged power lines. When working on downed or damaged power lines, electrical utility workers must minimize the chances of exacerbating the situation. Workers assigned the task of clearing downed trees must be vigilant to the presence of power lines.
Additionally workers need to be vigilant and protected from falling. They also must be protected from injuries caused by falling tree limbs or ice, and injuries caused by emergency equipment such as chain saws and chippers. Snow blowers commonly cause serious injuries such as amputations when operators attempt to clear jams, said OSHA.
Workers cleaning snow from roofs or working at heights for any reason after a storm should use proper protection and be aware of the potential for unexpected hazards. Employers should provide and ensure the use of fall protection and provide and maintain ladders. In addition, workers should use caution around surfaces that have been weighed down by snow, as they may collapse.
"Many accidents that occur following a winter storm are avoidable," said Perecman.
For more than 30 years, the personal injury attorneys at The Perecman Firm in New York have aggressively helped injured workers and-or their families obtain compensation following personal injury accidents in New York. Contact The Perecman Firm at 212-977-7033.
About David Perecman and The Perecman Firm, PLLC:
For the past 30 years, the New York construction accident, medical malpractice, auto accident, personal injury, and civil rights violation lawyers at The Perecman Firm, PLLC have handled all types of New York personal injury accident cases, including slip and falls. David Perecman, founder of the Firm, has been recognized for his achievements as an Honoree in the National Law Journal's Hall of Fame, in New York Magazine's "The Best Lawyers in America" and The New York Times Magazine "New York Super Lawyers, Metro Edition" for the years 2007-2010. The prestigious U.S. News & World Report ranks The Perecman Firm among the top 20 personal injury firms in New York City for 2011-2012 and 2012-2013.
The Firm has recovered millions of dollars for its clients. Among the more recent victories, Mr. Perecman won a $15 million verdict** for a construction accident (Index 112370/03) Supreme Court, New York County, a $5.35 million dollar verdict*** for an automobile accident (Index 2749/04) Supreme Court, Kings County, and a $40 million dollar structured settlement for medical malpractice (Index 2146/03)****Supreme Court, Kings County.
The Perecman Firm serves Manhattan, Bronx, Brooklyn, Queens, Staten Island, Long Island, Westchester, Upstate NY, Morris County, and Rockland County.
**later settled while on appeal for $7.940 million
*** later settled for $3.5 million
**** total potential payout