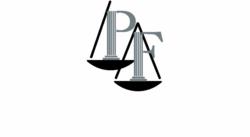 Cyclists should not follow the riding example of Alec Baldwin.
New York, New York (PRWEB) April 10, 2013
New York lawyers at The Perecman Firm, who represent bicyclists injured in accidents, urge cyclists to wear their helmets and refrain from talking on their cell phones while riding. Cyclists should not follow the riding example of Alec Baldwin, said New York personal injury lawyer David Perecman, founder of The Perecman Firm.
The actor was recently photographed disregarding safety regulations by cycling around New York City while talking on his cell phone. He was also riding without a helmet, reported WHAM (4.2.13).
According to the New York State Department of Motor Vehicles, 5883 individuals were injured in New York bicycle accidents in 2011. Fifty-seven cyclists were killed. The largest percentage of those who were seriously injured or died was not wearing helmets at the time of the accident.
"Helmets can save lives," said Perecman. "There is definitely a link between dying from a head injury and not wearing a helmet."
In New York, cyclists are expected to follow the same rules as drivers. This means riders should not text or talk on a cell phone while riding a bike.
"Bicycle riders who talk on the phone while riding are a danger to pedestrians as well as to themselves. Only some ride with one hand on the handlebars, but they are all distracted''," explained Perecman, a personal injury attorney for over 30 years. "Cyclists need to concentrate on the road, for their own safety and the safety of others."
Some cycling accidents and injuries are caused by improper safety precautions. Others can be the fault of other vehicles or pedestrians. Depending on the situation, it varies who is at fault should an accident happen.
The personal injury attorneys at The Perecman Firm in New York have helped many people obtain compensation following personal injury accidents, including bicycle accidents. Contact The Perecman Firm at 212-977-7033.
About David Perecman and The Perecman Firm, PLLC:
For the past 30 years, the New York personal injury, medical malpractice, construction accident, auto accident, and civil rights violation lawyers at The Perecman Firm, PLLC have handled all types of New York accident cases including bicycle accidents. David Perecman, founder of the Firm, has been recognized for his achievements as an Honoree in the National Law Journal's Hall of Fame, in New York Magazine's "The Best Lawyers in America" and The New York Times Magazine "New York Super Lawyers, Metro Edition" for the years 2007-2010. The prestigious U.S. News & World Report ranks The Perecman Firm among the top 20 personal injury firms in New York City for 2011-2012 and 2012-2013.
The Firm has recovered millions of dollars for its clients. Among the more recent victories, Mr. Perecman won a $15 million verdict** for a construction accident (Index 112370/03) Supreme Court, New York County, a $5.35 million dollar verdict*** for an automobile accident (Index 2749/04) Supreme Court, Kings County, and a $40 million dollar structured settlement for medical malpractice (Index 2146/03)****Supreme Court, Kings County.
The Perecman Firm serves Manhattan, Bronx, Brooklyn, Queens, Staten Island, Long Island, Westchester, Upstate NY, Morris County, and Rockland County.
**later settled while on appeal for $7.940 million
*** later settled for $3.5 million
**** total potential payout
"Lawyer Advertising"+
"Prior results do not guarantee a similar outcome."