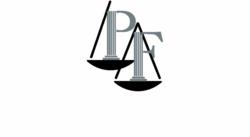 In New York, sanitation workers often do their jobs in hazardous environments, close to danger.
New York, NY (PRWEB) May 08, 2013
A car trying to pass a garbage truck hit a sanitation worker in Rome, New York. Randall Bristol, 45, was standing in the roadway next to his truck and directing traffic around it was when he was hit by the minivan. His Bristols Trash and Recycling truck was picking up recyclables at a residence, reported WKTV (5.2.13). Bristol was taken to the hospital for knee, head and back injuries. "Most people don't realize that sanitation work is one of America's most dangerous jobs," said New York personal injury lawyer David Perecman.
"People who work on the roadways have safety concerns on a daily basis, understandably so," said Perecman. "Stories like this are reminders of just how dangerous the jobs are. The injuries and deaths of sanitation workers rarely get the same news coverage as policemen or firemen."
In New York, sanitation workers often do their jobs in hazardous environments, close to danger. As attorneys at The Perecman Firm understand, there is really no protection in place for sanitation workers who spend many hours a day working in close proximity to impaired, distracted or aggressive drivers.
Then, not only do sanitation employees need to worry about vehicles, they also need to worry about dangerous equipment, including lifting arms and compactors.
In 2011, the U.S. Bureau of Labor Statistics (BLS) ranked solid waste and recycling collection as one of the most dangerous jobs in America. The majority of fatalities in the solid waste industry were vehicle-related.
Employees of New York State, New York City and many local municipalities are entitled to special benefits if they are injured while on the job or suffer from a work-related illness. These benefits may include coverage of medical expenses, compensation for lost wages, disability benefits and more. To get this compensation, an employee must prove that there was a direct causal relationship between his or her job and the injury or illness.
Workers who are injured in the workplace should protect their rights by contacting a lawyer with a proven record of results in representing injured workers. A New York lawyer can also help advise a worker of his or her legal options if the injuries were caused by negligence.
"A sanitation worker's job is to protect New York from the dangers associated with waste. They deserve the maximum compensation they are entitled to in the event of an on-the-job injury," said Perecman. "Sanitation workers also deserve a big thank you."
Attorneys at The Perecman Firm have helped hundreds of injured workers receive the full compensation they deserve. Contact The Perecman Firm at 212-977-7033.
About David Perecman and The Perecman Firm, PLLC:
For the past 30 years, the New York personal injury, medical malpractice, construction accident, and auto accident lawyers at The Perecman Firm, PLLC have handled all types of cases of vehicular accidents in New York. David Perecman, founder of the Firm, has been recognized for his achievements as an Honoree in the National Law Journal's Hall of Fame, in New York Magazine's "The Best Lawyers in America" and The New York Times Magazine "New York Super Lawyers, Metro Edition" for the years 2007-2010. The prestigious U.S. News & World Report ranks The Perecman Firm among the top 20 personal injury firms in New York City for 2011-2012 and 2012-2013.
The Firm has recovered millions of dollars for its clients. Among the more recent victories, Mr. Perecman won a $15 million verdict** for a construction accident (Index 112370/03) Supreme Court, New York County, a $5.35 million dollar verdict*** for an automobile accident (Index 2749/04) Supreme Court, Kings County, and a $40 million dollar structured settlement for medical malpractice (Index 2146/03)****Supreme Court, Kings County.
The Perecman Firm serves Manhattan, Bronx, Brooklyn, Queens, Staten Island, Long Island, Westchester, Upstate NY, Morris County, and Rockland County.
**later settled while on appeal for $7.940 million
*** later settled for $3.5 million
**** total potential payout
"Lawyer Advertising"+
"Prior results do not guarantee a similar outcome."