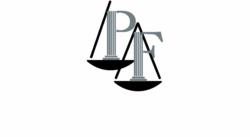 The federal government requires safety measures which must be met. If a railroad company fails to meet them, there is a strong possibility it will be liable for the accident.
New York, New York (PRWEB) May 21, 2013
A rush-hour train collision in Connecticut injured over 60 people. One of the two trains involved in the crash derailed. Federal investigators are still seeking the cause of the accident, reported Reuters (5.18.13). New York personal injury lawyer David Perecman calls for a thorough investigation of the train accident, understanding there are many potential causes for investigators to study.
Potential causes of a train accident include, mechanical failure, driver inattention, inadequate training, track debris, and other possible sources.
"While facts about an accident are still being gathered, it would be unwise for a company to publically speculate about a cause, especially one in which people were seriously injured," said Perecman.
Eight people remained hospitalized a day after the accident. Three were in critical condition, reported Reuters.
A highly skilled personal injury lawyer can look at the facts surrounding a train crash and determine which parties and entities had a likely hand in causing the train accident injuries and property damage. This investigation may be conducted with the help of train accident reconstructionists and other experts. Parties who may be held responsible for a train crash may include, the company or agency that owns and operates the train, the manufacturer of the train or other railway equipment and the track owner.
"The federal government requires safety measures which must be met. If a railroad company fails to meet them, there is a strong possibility it will be liable for the accident," said Perecman.
According to Reuters, an eastbound commuter train bound for New Haven, derailed and collided with a westbound passenger train headed for New York's Grand Central Station on an adjacent track near Fairfield, Connecticut. Several cars derailed, not an entire train.
The accident stopped rail traffic from New York to Boston. The affected rail line is the busiest rail line in America, said Reuters.
The cited Reuters article is "Investigators seek cause of New York commuter train crash."
Individuals who have been injured as a result of a train accident in New York, contact The Perecman Firm at 212-977-7033.
About David Perecman and The Perecman Firm, PLLC:
For the past 30 years, the New York construction accident, medical malpractice, auto accident, personal injury, and civil rights violation lawyers at The Perecman Firm, PLLC have handled all types of New York personal injury cases, including personal injury accidents in the workplace. David Perecman, founder of the Firm, has been recognized for his achievements as an Honoree in the National Law Journal's Hall of Fame, in New York Magazine's "The Best Lawyers in America" and The New York Times Magazine "New York Super Lawyers, Metro Edition" for the years 2007-2010. The prestigious U.S. News & World Report ranks The Perecman Firm among the top 20 personal injury firms in New York City for 2011-2012 and 2012-2013.
The Firm has recovered millions of dollars for its clients. Among the more recent victories, Mr. Perecman won a $15 million verdict** for a construction accident (Index 112370/03) Supreme Court, New York County, a $5.35 million dollar verdict*** for an automobile accident (Index 2749/04) Supreme Court, Kings County, and a $40 million dollar structured settlement for medical malpractice (Index 2146/03)****Supreme Court, Kings County.
The Perecman Firm serves Manhattan, Bronx, Brooklyn, Queens, Staten Island, Long Island, Westchester, Upstate NY, Morris County, and Rockland County.
**later settled while on appeal for $7.940 million
*** later settled for $3.5 million
**** total potential payout
"Lawyer Advertising"+
"Prior results do not guarantee a similar outcome."