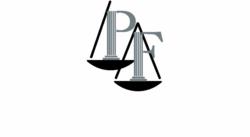 I am honored to be included among the top Northeast lawyers listed in Arrive magazine
New York, New York (PRWEB) November 16, 2011
Arrive magazine has recognized David Perecman, founder of The Perecman Firm, as one of the Northeast's top lawyers in personal injury law.
Arrive teamed up with Avvo to generate the "Top Northeast Lawyers" list. The list highlights exceptional lawyers along the Northeast corridor and is featured in the November/December 2011 issue of the magazine.
Arrive magazine is the on-board publication of Amtrak and Acela Express. The magazine provides business and leisure travelers with information to help them make the most of visits to major cities in the Northeastern United States.
Avvo is an online database that rates lawyers and doctors. It helps consumers make informed decisions by providing professional profiles that include experience, education, disciplinary history, awards and reviews from clients and patients.
New York personal injury lawyer David Perecman received the highest Avvo rating with 10.0 out of 10.
"I am honored to be included among the top Northeast lawyers listed in Arrive magazine," said Perecman, a New York personal injury lawyer for over 30 years. "While my work helping injured individuals and their families is a reward in itself, I am proud to be recognized for my commitment, tenacity and expertise."
For more information about The Perecman Firm please visit http://www.perecman.com
David Perecman and The Perecman Firm, PLLC:
For the past 30 years, the New York personal injury, medical malpractice, auto accident, and construction accident lawyers at The Perecman Firm, PLLC have handled all types of personal injury cases. David Perecman, founder of the Firm, is a Board Director and the past Secretary and Treasurer of the New York State Trial Lawyers Association (NYSTLA) and a chair of its Labor Law Committee. Mr. Perecman's achievements have brought him recognition as an Honoree in the National Law Journal's Hall of Fame, in New York Magazine's "The Best Lawyers in America" and The New York Times Magazine "New York Super Lawyers, Metro Edition" for the years 2007-2010.
The Firm has recovered millions of dollars for its clients. Among the more
recent victories, Mr. Perecman won a $15 million verdict** for a construction
accident, a $5.35 million dollar verdict*** for an automobile accident, and a
$40 million dollar structured settlement for medical malpractice****.
**later settled while on appeal for $7.940 million
*** later settled for $3.5 million
**** total potential payout
"Lawyer Advertising"
"Prior results do not guarantee a similar outcome."
# # #