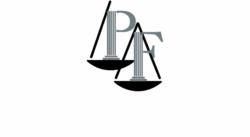 I am very proud and, at the same time, honored and humbled that The Perecman Firm is recognized with this honor and is part of this prestigious group
New York, NY (PRWEB) November 15, 2011
U.S. News & World Report and Best Lawyers have listed The Perecman Firm among New York's top law firms in the 2011-2012 "Best Law Firms" rankings.
The firm was ranked as one of the top 20 law firms in New York City for personal injury litigation, a special honor signifying a combination of excellence and expertise.
According to U.S. News, the "Best Law Firms" rankings are based on an evaluation process that included thousands of client and lawyer evaluations and review of additional information provided by law firms. The criteria of evaluation included a law firm's expertise, responsiveness, cost-effectiveness, and civility, as well as whether a firm deserved to be recommended for work. Lawyers also voted on whether they consider a firm a worthy adversary. The 2011-12 rankings incorporate the 3.9 million evaluations of more than 41,000 individual leading lawyers.
The national and metropolitan rankings are featured in the 2011-2012 U.S. News – Best Lawyers "Best Law Firms" standalone publication and in a digital format.
To be eligible for a ranking, a law firm must have at least one lawyer who is included in Best Lawyers as part of the annual peer review assessment. New York personal injury lawyer David Perecman, founder of The Perecman Firm, was selected by his peers for inclusion.
"I am very proud and, at the same time, honored and humbled that The Perecman Firm is recognized with this honor and is part of this prestigious group," said Perecman, a New York personal injury lawyer with over 30 years of experience in protecting the interests of clients in a wide variety of personal injury cases in New York.
For more information about The Perecman Firm please visit http://www.perecman.com
About David Perecman and The Perecman Firm, PLLC:
For the past 30 years, the New York personal injury, medical malpractice, auto accident, and construction accident lawyers at The Perecman Firm, PLLC have handled all types of personal injury cases in New York. David Perecman, founder of the Firm, is a Board Director and the past Secretary and Treasurer of the New York State Trial Lawyers Association (NYSTLA) and a chair of its Labor Law Committee. Mr. Perecman's achievements have brought him recognition as an Honoree in the National Law Journal's Hall of Fame, in New York Magazine's "The Best Lawyers in America" and The New York Times Magazine "New York Super Lawyers, Metro Edition" for the years 2007-2010.
The Firm has recovered millions of dollars for its clients. Among the more recent victories, Mr. Perecman won a $15 million verdict** for a construction accident, a $5.35 million dollar verdict*** for an automobile accident, and a $40 million dollar structured settlement for medical malpractice****.
**later settled while on appeal for $7.940 million
*** later settled for $3.5 million
**** total potential payout
"Lawyer Advertising"
"Prior results do not guarantee a similar outcome."
###