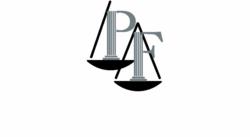 Actors and crew members can be hurt as a result of the recklessness or negligence or from an injury due to a freak on-set accident.
New York, NY (PRWEB) July 17, 2012
Actress Kristin Chenoweth was injured by falling lighting equipment while working on a Brooklyn soundstage, according to the New York Daily News (7/12/2012). Personal injury lawyers at The Perecman Firm understand she was hit by lighting equipment that was blown out of place by wind.
At the time of the workplace accident, Chenoweth was working on the set of the CBS drama "The Good Wife."
"Safety should be the first concern of every crew member involved in any television shoot whether that person is a lighting technician, a director or a star," said New York's David Perecman, a personal injury lawyer for over 30 years.
As New York personal injury attorney David Perecman understands, movie and television sets can be dangerous. Hot lights, cables and dolly track are just some of the film equipment that may create workplace dangers. Other dangers may be caused by filming that occurs in less than ideal conditions including summer heat, in old buildings and near busy streets at night.
"Actors and crew members can be hurt as a result of the recklessness or negligence or from an injury due to a freak on-set accident," explained Perecman.
Lawyers at The Perecman Firm have been representing victims of work related injuries, as well as victims of many other kinds of personal injury accidents in New York for over 30 years.
The personal injury attorneys at The Perecman Firm in New York have helped many people obtain compensation following workplace accidents. Contact the The Perecman Firm at 212-977-7033.
About David Perecman and The Perecman Firm, PLLC:
For the past 30 years, the New York personal injury, medical malpractice, construction accident, auto accident, and civil rights violation lawyers at The Perecman Firm, PLLC have handled all types of New York accident cases including scaffold accidents. David Perecman, founder of the Firm, has been recognized for his achievements as an Honoree in the National Law Journal's Hall of Fame, in New York Magazine's "The Best Lawyers in America" and The New York Times Magazine "New York Super Lawyers, Metro Edition" for the years 2007-2010. The prestigious U.S. News & World Report ranks The Perecman Firm among the top 20 personal injury firms in New York City for 2011-2012.
The Firm has recovered millions of dollars for its clients. Among the more recent victories, Mr. Perecman won a $15 million verdict** for a construction accident (Index 112370/03), a $5.35 million dollar verdict*** for an automobile accident (Index 2749/04), and a $40 million dollar structured settlement for medical malpractice (Index 2146/03)****.
The Perecman Firm serves Manhattan, Bronx, Brooklyn, Queens, Staten Island, Long Island, Westchester, Upstate NY, Morris County, and Rockland County.
**later settled while on appeal for $7.940 million
*** later settled for $3.5 million
**** total potential payout
"Lawyer Advertising"+
"Prior results do not guarantee a similar outcome."