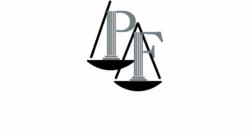 A bicycle rider is a driver of a vehicle. Even a low-speed bicycle-pedestrian accident can be fatal.
New York, New York (PRWEB) September 06, 2012
David Perecman and New York personal injury lawyers at The Perecman Firm applaud the New York Police Department's recent effort to slow down cyclists in Central Park. As reported by the New York Daily News (9/2/2012), police handed out bicycle safety pamphlets and told cyclists to heed Central Park's speed limit of 25 mph.
The cyclists were signaled to stop at the red lights by the police before being educated, said the Daily News.
Early last month, the NYDN clocked 16 bicyclists breaking the speed limit in the Park, including bicyclists zooming by at speeds of up to 30 mph.
Reported the New York Daily News, the park felt safer when "auxiliary officers were posted at several locations on bike paths around the park."
"The first rule always must be that cyclists need to be careful around pedestrians," said New York personal injury lawyer David Perecman, founder of The Perecman Firm, one of New York's personal injury law firms. "A bicycle rider is a driver of a vehicle. Even a low-speed bicycle-pedestrian accident can be fatal."
A Hunter College study found that between 2007 and 2010 there were roughly 1000 pedestrians seen at hospitals in New York State each year after being hit by bicyclists. New York City injury accident victims made up 55% of that number. The hospital data used had been gathered by the State Department of Health.
Since January of this year, approximately 65 biking accidents occurred in Central Park, according to NYPD statistics.
"Publicizing the rules of Central Park is a positive step forward for safety," said David Perecman, a personal injury lawyer in New York for over 30 years. "Pedestrians and cyclists can coexist safely."
The New York personal injury attorneys at The Perecman Firm have helped many people obtain compensation following personal injury accidents, including New York bicycle accidents. Contact The Perecman Firm at 212-977-7033.
About David Perecman and The Perecman Firm, PLLC:
For the past 30 years, the New York personal injury, medical malpractice, construction accident, auto accident, and civil rights violation lawyers at The Perecman Firm, PLLC have handled all types of New York accident cases including bicycle accidents. David Perecman, founder of the Firm, has been recognized for his achievements as an Honoree in the National Law Journal's Hall of Fame, in New York Magazine's "The Best Lawyers in America" and The New York Times Magazine "New York Super Lawyers, Metro Edition" for the years 2007-2010. The prestigious U.S. News & World Report ranks The Perecman Firm among the top 20 personal injury firms in New York City for 2011-2012.
The Firm has recovered millions of dollars for its clients. Among the more recent victories, Mr. Perecman won a $15 million verdict** for a construction accident (Index 112370/03), a $5.35 million dollar verdict*** for an automobile accident (Index 2749/04), and a $40 million dollar structured settlement for medical malpractice (Index 2146/03)****.
The Perecman Firm serves Manhattan, Bronx, Brooklyn, Queens, Staten Island, Long Island, Westchester, Upstate NY, Morris County, and Rockland County.
**later settled while on appeal for $7.940 million
*** later settled for $3.5 million
**** total potential payout
"Lawyer Advertising"+
"Prior results do not guarantee a similar outcome."