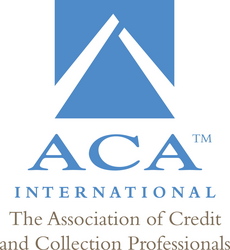 We applaud the Attorney General's actions
Buffalo, NY (Vocus) October 1, 2009
In response to New York Attorney General Andrew Cuomo's recent announcement that his office brought criminal charges against 12 debt collectors in the Buffalo area, the New York State Collectors Association (NYSCA) reaffirmed its ongoing support of Cuomo's actions.
"We applaud the Attorney General's actions," said NYSCA President Frank Roa. "As professional members of a state (NYSCA) and national trade association (ACA International) where high ethical standards and integrity are hallmarks of membership, there's no room for the rogue collectors that give the rest of us a bad name. Just like consumers, we want to see the bad guys in this industry punished and put out of business. Every consumer deserves to be treated with dignity and respect - period."
Roa added that members of the NYSCA, which is a state unit of ACA International, the world's largest trade association representing the credit and collection industry, want no part of the type of illegal, unethical and unprofessional behavior mentioned by the Attorney General in his remarks earlier this week.
"We continue to stand behind Attorney General Cuomo, and support enforcing the laws already on the books," Roa said. "And the members of the NYSCA and ACA International continue to offer our resources and support to the Attorney General, just as we do with any state or federal regulators overseeing our industry."
About the New York State Collectors Association (NYSCA)
The NYSCA is an association of 150 New York State Collection Agencies. NYSCA members employ more than 5,400 New York residents and attempt to collect, on a voluntary basis, past due receivables owed to their clients, which include hospitals, banks, law firms, government agencies, colleges and universities, utility companies and many more. The collection industry as a whole pumped more than $40 billion back into the U.S. economy in 2007, keeping prices and costs down and saving every family in the country an estimated $354 as a result.
About ACA International
ACA International, the Association of Credit and Collection Professionals, is the comprehensive, knowledge-based resource for success in the credit and collection industry. Founded in 1939, ACA brings together more than 5,500 members worldwide, including third-party collection agencies, asset buyers, attorneys, creditors and vendor affiliates. The association establishes ethical standards, produces a wide variety of products, services and publications, and articulates the value of the credit and collection industry to businesses, policymakers and consumers.
Media Contact: Frank Roa (845) 298-0700.
###