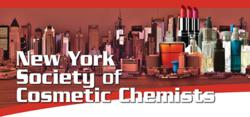 The manufacturing station will highlight the benefits of utilizing a scale-integrated manufacturing execution system
Fairfield, NJ (PRWEB) April 23, 2013
Valdata Systems will be providing a full working on-site demonstration of its Chemical Management System("CMS") at the 2013 NYSC Trade Show. The manufacturing station will highlight the benefits of utilizing a scale-integrated manufacturing execution system.
Valdata will also showcase the new cloud version of the software, just released in 2013.
CMS is an integrated set of modules designed to provide maximum control over inventory, manufacturing, quality and recipe development/ execution.
System Features:
Recipe Manager provides a standardized method to develop and store recipes including both ingredients and procedures, and can generate batch documents both in paper form and electronically through our Manufacturing Execution System.
Manufacturing Execution System executes all manufacturing orders, prompting operators through the manufacturing activities while the system forces them to use the right ingredients in the right amounts. As raw material is used it is automatically reduced from inventory in real time.
Warehouse Management System is a high-performance software package designed for tracking all materials (with their quality status) in your facility — allowing you to follow and report on all aspects of chemical movement and usage in real time.
LIMS ensures that all testing is performed according to specifications, and prevents the use of unapproved or expired materials. Modifications to batches in progress can be made instantly and electronically, with instant notification to the shop floor of adjustments to be made.
In addition to the live working station, one-on-one software demos will also be provided detailing the features of the software in more depth.
The show will take place at the Raritan Center in Edison, New Jersey on May 14 and 15, 2013. Valdata will be located in Booth 1641.
About Valdata Systems
Headquartered in Fairfield, NJ, Valdata Systems is a premier provider of Chemical Management solutions specifically targeting the Pharmaceutical, Flavor & Fragrance, Nutraceutical and Chemical Manufacturing industries.
For more information on Chemical Management Systems, Inventory Control Systems, Recipe Manager and other products provided by Valdata Systems please visit: http://www.valdatasystems.com