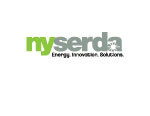 Albany, N.Y (Vocus/PRWEB) February 11, 2011
Many exasperated homeowners are struggling with a leaking roof this year due to ice dams. And, while the immediate leak is of foremost concern, fixing the roof may not keep the problem from recurring. That requires specific preventive steps, which homeowners can take now, and which can qualify for financial incentives such as cash back and low-interest financing through Home Performance with ENERGY STAR® from the New York State Energy Research and Development Authority (NYSERDA).
Ice dams usually occur after a heavy snowfall and several days of freezing temperatures. Warm air inside your home leaks into the attic and warms the underside of the roof, causing snow and ice on the roof to melt. The melted water drains along the roof to the cold overhang and refreezes, forming an ice dam and icicles. The ice dam enables the trapped water to get under the roof shingles, causing water to leak inside.
If you already have an ice dam problem, hire an expert to solve the immediate issue. Don't climb on your roof, and avoid standing on the ground and "chipping away" at the ice. Not only could your chipping damage the roof, but you can be seriously injured by falling ice, debris or tools.
Understand that fixing your roof leak will not prevent future ice dams. NYSERDA recommends the following ice dam prevention tips:

Seal air leaks: Seal air leaks and duct air leaks in your attic to stop warm air leakage, the source of ice dam problems.
Add insulation: After sealing leaks, add additional insulation in your attic.
Check ventilation: Provide adequate attic ventilation so the underside of the roof and outside air are at the same temperature. Check to make sure attic insulation is not blocking roof ventilation. Incorrect ventilation can cause problems, such as mold and mildew.
Clean gutters: Clean leaves and other debris from gutters before the first snow. This will help prevent ice build-up in gutters.
Hire an accredited contractor: Hire a Home Performance with ENERGY STAR contractor accredited through the Building Performance Institute (BPI) to conduct an in-home comprehensive assessment, also called an "energy audit." The comprehensive assessment will not only suggest specific home improvements to prevent future ice dams, but will also recommend ways to reduce energy use, save money and improve the health and safety of your home. This "whole house" approach can cut total energy costs by up to 40 percent, saving a homeowner up to $700 annually. Once the assessment is completed, NYSERDA provides financial incentives and financing options with interest rates as low as 3.49% to help pay for improvements. For a list of contractors in your area who participate in Home Performance with ENERGY STAR, visit http://www.getenergysmart.org > and click on Home Performance Contractors under Resources. For information on financing through NYSERDA, visit http://www.getenergysmart.org and click on Single Family Homes.
The New York State Energy Research and Development Authority offers objective information and analysis, innovative programs, technical expertise and funding to help New Yorkers increase energy efficiency, save money, use renewable energy and reduce their reliance on fossil fuels. NYSERDA professionals work to protect our environment and create clean-energy jobs. A public benefit corporation, NYSERDA has been developing partnerships to advance innovative energy solutions in New York since 1975.
###