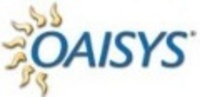 We're proud of this win, and we look forward to continued success in 2008 and beyond
TEMPE, Ariz. (PRWEB) January 31, 2008
CommSource is the division of Mitel that provides an extensive portfolio of add-on, peripheral and application-specific communications products designed specifically to integrate with and enhance its core product line.
"We're extremely pleased to receive this honor," said Brian Spencer, president of OAISYS. "We view this accomplishment as a symbol of the synergy that exists between OAISYS and Mitel. The CommSource Vendor of the Year award is a public acknowledgement of the strength of our call recording solutions and our unrelenting commitment to service and support."
Dana Wiggin, vice president of Mitel CommSource, said, "OAISYS has been a valued and trusted business partner for years, and we're thrilled for their achievement. OAISYS exemplifies what it means to be 'customer-focused.' Their solutions enhance the productivity and profitability of end-users, and their support network leads the industry in its responsiveness and effectiveness."
OAISYS offers two core products for small- to medium-sized businesses. Tracer, a professional interaction solution for contact centers, allows organizations to record calls, evaluate and rank employee performance and archive calls for later playback and review. Talkument(TM) is an innovative voice documentation solution that enables individual businesspeople to store, organize, playback, annotate and share calls for collaboration and process compliance.
"We're proud of this win, and we look forward to continued success in 2008 and beyond," Spencer said. "OAISYS has much to offer CommSource and our mutual customers in the coming year."
About OAISYS:
OAISYS (http://www.oaisys.com) is a premier developer of customer interaction solutions for small to medium size businesses and call centers. Our solutions help companies attract and retain customers by digitally capturing customer interactions for simple retrieval, playback and management through intuitive interfaces to fit various users' needs. We integrate with leading telephone systems to provide a communications solution that enables companies and employees to communicate more quickly, easily and efficiently.
Editor's Note: OAISYS and the OAISYS logo are registered trademarks, and Talkument and the Talkument logo are trademarks, of Computer Telephony Solutions, Inc. All other trademarks are property of their respective owners.