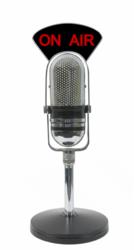 Oak Park, IL (PRWEB) May 07, 2012
Gene Doretti will present "Adventures in Radio" at 10:30 a.m. Tuesday, May 22, at the Oak Park Arms retirement community, 408 S. Oak Park Ave.
Doretti, a former WGN TV and radio personality, will share his journey through broadcasting including anecdotes from the most popular show in Chicago history – Bozo's Circus. He'll also tell about working with Wally Phillips, John Drury, Harry Volkman and Tom Skilling.
His interest in radio began in high school, and his first radio job was broadcast from the station at the Oak Park Arms Hotel.
Doretti attended Northern Illinois University in the 1950s, majoring in speech and journalism. In 1960, he was offered a job at WGN, where he was employed for 31 years. Because of his work, he has interviewed countless celebrities and politicians such as John F. Kennedy, Robert F. Kennedy and Richard Nixon.
Following his WGN career, he did voiceover work for radio and TV including commercials and industrial films.
Doretti, a former Berwyn resident, lives in Lombard.
The Oak Park Arms is a rental retirement community which provides independent and assisted living apartments and a full schedule of activities and services. Furnished apartments are also available for a short-term stay - a weekend, a week, a month or longer.
The event is free and open to the public. For more information, call Jill Wagner at 708-386-4040 or visit http://www.oakparkarms.com.