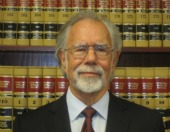 the frustration level of an individual that leads to this type of action is truly mind boggling
Oakland, CA (PRWEB) April 03, 2012
The Oakland University Shooting that occurred on April 2, 2012 is a grim reminder of what may happen as the result of a person's mental instabilities. Today I spoke with California State Bar Certified Criminal Law Specialist Robert J. Beles who has been representing people accused of murder in Oakland for over 30 years. He is quick to point out that with any tragedy like the Oakland Religious School Shooting there is usually a background of anger and resentment that has built over time within the suspect. "The frustration level of an individual that leads to this type of action is truly mind boggling," says Oakland murder lawyer Robert J. Beles. "It is apparent that the complex motivations and psychological dynamics of this tragic event await further illumination by the court process."
According to the latest reports from CBS News, a suspect has been detained in the Oakland University shooting. Reportedly, a 43 year old male Korean man was arrested at a supermarket about an hour after the shootings. Eye witnesses reported that a man turned himself into grocery store security after they approached him.
The Oakland criminal defense lawyers at the Law Offices of Robert J. Beles have seen many Oakland murders over the years. The law office is deeply concerned about the impact the Oakland Christian School shooting will have on the local community. It is likely that counseling will be needed for those who have been injured or those who witnessed the Oakland University Shooting. "Today's killing of 7 people at a religious based Christian school in Oakland where young people studied music, divinity and nursing is a new dimension in violence even for a city that has seen more than its share of murders," says Oakland criminal defense lawyer Robert J. Beles.
The experienced Oakland and Fremont criminal lawyers at the Law Offices of Robert J. Beles have two California State Bar Certified Criminal Law Specialists available for free consultations. They represent people who are accused of serious crimes like murder. In addition to representing clients in Oakland they are also Hayward criminal lawyers. For over 30 years the law office has also represented people like the suspect in the Oakland University Shooting.
Law Offices of Robert J. Beles
1 Kaiser Plaza, Oakland, CA 94612
(510) 836-0100 ‎