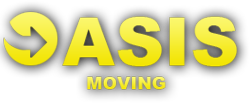 Las Vegas, Nevada (PRWEB) May 23, 2013
Oasis Moving Company, a top-tier moving and storage company headquartered in Las Vegas, is pleased to announce the launching of its new website, to debut this Spring 2013. The new website will offer visitors a number of advantages and subtly rebrand Oasis in an engaging way. The moving company offers residential and commercial clients outstanding relocation services all over the Southwest, as well as across the nation and even internationally. With the launch date coming up towards the end of June, the company is really starting to look forward to reaching out to more customers via its new website.
The new website, built by the savvy web developers and marketing experts at VirtuosOnline, will allow visitors to engage with Oasis on a whole new level. For example, the site will offer visitors a moving and storage calculator, which they can use to quickly get an estimate for their upcoming move. The new website will be fully integrated with top social media outlets such as Facebook, Twitter and LinkedIn, so Oasis customers will be able to engage directly with the company and have their voice truly heard. Most importantly, however, the site will be restructured responsively so that visitors will be able to easily find what they are looking for.
Modern and fresh, intuitive and informative--these are the words that come to mind when exploring the new website. The upgraded site is expected to significantly increase traffic and bring in a larger volume of new customers. And Oasis is gearing up to serve more customers! The company's fresh fleet of moving trucks, extensive storage facilities, dedicated team of movers and coordinators are preparing to serve new customers across the Southwest and beyond. So--keep an eye out for Oasis's new website, and in the meantime, get in touch with them (online or via phone) to get the ball rolling on your upcoming move!
More About Oasis Moving & Storage
Oasis Moving & Storage is a leading relocation company in the Southwest, and its primary headquarters are located in the center of the hussle and bussle in Las Vegas, Nevada. Wherever you plan on moving to (locally, nationally, internationally), and whenever that time may be, you can always count on Oasis to bring you the most reliable moving services possible. And with Oasis, high quality professional moving services are simply affordable. Both commercial and residential folks choose Oasis, so if you are looking to move your home or business, get in touch with Oasis today; call Oasis Moving at (702) 240-5841.