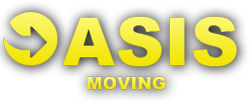 Las Vegas, NV (PRWEB) June 25, 2013
Oasis, one of leading moving companies in the Southwest, is proud to share its plans for expansion. The moving company is anticipating a spike in demand for moving services this summer (summer is the busiest season for moving) and its looking forward to meeting this demand by being able to serve more customers. The company has ambitious plans coming up, and invites all those seriously interested in joining the moving team at Oasis to get in touch.
Oasis Moving and Storage plans on hiring a number of new movers and salesmen, so as to be able to serve more residential and commercial clients this summer. The company already owns and operated a large fleet of moving trucks, and manages a number of spacious storage facilities in the region. New Oasis employees will have the opportunity to work alongside an outstanding, skilled crew, and to get ahead in the relocation industry with this leading company. Oasis prides itself on the fact its employees are rigorously trained, and that Oasis movers work in sync with one another as true teammates should.
The company is going through a few positive changes these days. In addition to its plans to expand, Oasis is also launching a fresh new website in an effort to engage more directly with its client base. In addition, the company is launching a sustainability program to cut back on its carbon footprint. Plans include minimizing paper waste, reducing gas consumption, increasing recycling, and using energy efficient light bulbs only. With all these positive changes and more outreach, Oasis is looking forward to attracting new customers, maximizing its efficiency, and reducing its impact on the environment.
If you are looking to move this summer within the Southwest region, or to/from the Southwest to any other state or country, then look no further; Oasis will be there for you to ensure that every step in the relocation process runs smoothly for you, that your assets are kept safe at every step of the journey, and that your needs are always met. Book your move as soon as possible, as summer is the busiest season for moving. Take advantage of the dependable, reasonably­ priced moving services offered by Oasis today.
About Oasis Moving & Storage
Oasis Moving & Storage is one of the leading relocation companies in the Southwest. The company offers businesses and residential folks looking to move premiere moving services. From storage to packing and installation, the company offers clients a wide range of moving­related services. Please find out more about Oasis Moving and Storage by calling the company at (702) 240­5841. The company's headquarters are located on 2915 Coleman St, North Las Vegas, NV 89032.