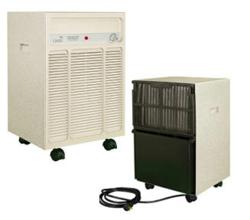 OASIS encourages those impacted by Tropical Storm Debby to use dehumidifiers to quickly dry out their businesses, homes, schools and facilities.
Columbus, OH (PRWEB) July 02, 2012
OASIS International, the industry leader in high-quality water delivery and water management solutions, encourages those impacted by Tropical Storm Debby to consider using dehumidifiers to dry out their businesses, homes, schools and facilities. Excessive moisture resulting from flooding causes rust, mildew and musty odors, the best defense is to dry out quickly and thoroughly.
For those living where flooding occurs and areas with high humidity, a durable, heavy-duty dehumidifier is necessary. While there are a lot of dehumidifiers on the market, there aren't many that are commercial grade quality, built-to-last and affordable. To address this, OASIS reintroduced its Model D165 Dehumidifier back into the North American market. Designed to safeguard people, places and goods from damaging high-humidity conditions, the OASIS heavy-duty dehumidifier extracts maximum moisture from the air, providing a drier, healthier, more even-temperature environment.
Originally introduced in 1949, the OASIS dehumidifier was the first in the industry and to this day is unmatched in delivering long-lasting durability. It provides automatic, hassle-free, high-capacity moisture removal and works anywhere moisture control is needed.
OASIS Dehumidifier, Model D165—Technology at work since 1949

Attractive Cabinets
Automatic Humidistat Control
Threaded Drain Connection
Automatic Frost-Free System
Better than most, this unit is built to last longer, perform better and provide consistent and dependable service and proudly carries a limited 5 year warranty.
For more information about the OASIS dehumidifier, please contact OASIS Customer Service: 800.646.2747 or visit online at http://www.oasiscoolers.com.
About OASIS International
Founded in 1910, OASIS International manufactures and distributes eco-friendly water delivery and management solutions for commercial and residential use. Innovating for over 100 years, it's our passion to provide sustainable state-of-the-art water dispensing, filtering, and management solutions that provide lasting value. Our products can be found in 80 countries with over 13 million water coolers and related products in service today. For more information about our company and our products, please visit: http://www.oasiscoolers.com.