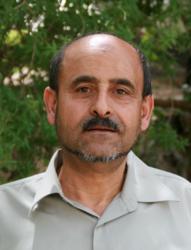 The man embodied his ideals and his Arabic name: he was truly a servant of peace.
Neve Shalom/Wahat al-Salam, Israel (PRWEB) April 28, 2012
Abdessalam Najjar was born in 1952 in Nazareth, North Israel, and came from a family of devout Muslims. Mr. Najjar became involved in peace education while he was studying at the Hebrew University, Jerusalem, where his first meaningful encounter with Jewish students took place. There, he began to initiate encounters based on dialogue between other Arab and Jewish students. Each time a violent episode would occur in the region, Najjar would respond by organizing discussions between Arab and Jewish students. Later in Rechovot, dialogue groups between Jewish and Arab students organized by Mr. Najjar became more established and people from outside of the university would also join to meet the 'other.' For many Jewish children and young adults, meeting Mr. Najjar and learning about his story was their first experience of meeting and listening to an Arab. Najjar through his work was opening the door of communication for hundreds of Jews and Arabs.
Abdessalam Najjar first met Father Bruno Hussar, who envisioned the creation of a Jewish-Arab village, in 1976. Two years later, he became the first Arab to join the community of Neve Shalom/Wahat al-Salam, the "Oasis of Peace." He and his wife Aisheh raised their four children in the "Oasis of Peace," where Shirin, Leila, Nur and Mohammed could learn the art of peacemaking from birth. Once the village was founded, Mr. Najjar worked with other village members to develop educational institutions which would exert influence beyond the village itself. Since then the village has become home to fifty-five families, half Jewish and half Arab. Homes are now being built for the second generation and the village has plans to expand to accommodate ninety-one more families.
Abdessalam Najjar began teaching at an Arab High School in Jerusalem in 1977. He used his position at the school to bring Arab students to NSWAS to meet with Jewish students from other schools. From these encounters the School for Peace, an educational institution for Jewish-Arab youth and adult encounters, was founded. To date over fifty thousand Jews and Arabs have participated in programs there.
In the 1980s as the first children of the village were born, the need to provide an education which enabled Jews and Arabs to learn together became apparent. In 1983, Najjar was asked by the village management to re-train to teach young children so that he could teach at the Primary School. In 1984 the first class of the first binational, bilingual school in Israel was opened, taught by Abdessalam and Ety Edlund, a Jewish colleague. Nine Jewish and Arab children from three different grades were taught together.
In 1983 a close friend of Mr. Najjar, Emil Grunzweig was killed while demonstrating at a peace rally in Jerusalem. In honor of Emil, he and others established the Adam Institute, which develops and implements programs that promote education for democracy and peace, civic education and methods of conflict resolution in Israel.
In 1986 Abdessalam Najjar suffered from a heart attack and left the teaching profession; he then worked as the general secretary of the village. His new position enabled him to dedicate more time to peace education outside of the village. He began working to establish the Arab Department of the International Cultural Centre for Youth in Jerusalem. For the first time the Centre included Arabic and Islamic art and culture in their programs, for many Jews this would be their first exposure to 'the other.'
In the recent period, Abdessalam Najjar headed the Pluralistic Spiritual Center in NSWAS. He focused his efforts on providing peace education to Jews and Arabs in the mixed Jewish Arab town of Acre in northern Israel. Acre has become the site of tensions and violent clashes between the two peoples. With great success, Mr. Najjar facilitated dialogue and mediation workshops for Jewish and Arab community leaders of the town, to meet each other and find ways to cooperate together.
Najjar dedicated his whole life to peace education through his commitment to improving Jewish Arab relations in Israel and the region. He traveled to Kosovo to use his expertise in the field to influence positive change. His long term plans were to develop peace education using mediation in a multicultural context in partnership with groups from Italy and America. He continued meanwhile to be an active member of the WASNS community, providing consultation to the primary school and The School for Peace. His commitment to improving Arab Jewish relations through peace education remained steadfast, weathering both the storms and the doldrums of the Middle East conflict. The man embodied his ideals and his Arabic name: he was truly a servant of peace.
The memorial event for the 40th day since the passing of Abdessalam Najjar will take place on Sunday April 29, 2012 in Neve Shalom/Wahat al-Salam, Israel.
Honors and distinctions:
1998 "Seeds of Peace" from Confronti Magazine, for promoting interfaith dialogue in Italy.
1997 Paul Harris Award for promoting peace in the world.
1993 Niwano Peace Price, Japan (co-recipient)
1987 Buber - Rosenzweig Award for promoting peace between Moslems, Christians and Jews. Germany
1982 Made honorary citizen of the City of Philadelphia, PA. USA