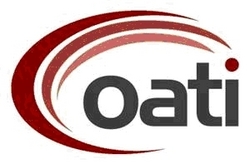 BCTC knows that technology can help maximize the benefits from our electricity grid. We're excited to work on this project with OATI to help us use the power of software for the benefit of our customers and all electricity users connected to our grid
(Vocus) October 13, 2009
Open Access Technology International Inc. (OATI) has launched a project to provide a next generation state-of-the-art Transmission Services solution for British Columbia Transmission Corporation (BCTC). The solution is a wholly integrated and consolidated market system that will span a wide array of functions including: transmission service reservation and scheduling, open access transmission tariff administration, transmission and interconnection study management, settlements and billing, data warehousing, and reporting.
OATI will provide a comprehensive webTrans solution to BCTC to accommodate BCTC's evolutionary design for a complete Transmission Services solution. Based on the solid foundation of proven OATI software services, the solution will bring the latest technologies in clustering and replication to deploy a seamless, highly redundant, non-stop transmission business system. A single sign-on and unified user interface will provide BCTC personnel with full access to all functionality from their desktops. Integrated with OATI webOASIS and webTag, and BCTC Corporate systems through a service-oriented architecture Enterprise Service Bus, the solution represents the largest scale implementation and integration of OATI hosted services into the core Transmission Business enterprise of BCTC. "OATI is truly honored to be working with such a technically sophisticated organization as BCTC to provide the most elaborate solution within the Transmission Services industry. The caliber of staff and ideas that BCTC brings to this project truly enable this project to be a success before it even begins" states OATI President and CEO, Sasan Mokhtari, Ph.D.
"BCTC knows that technology can help maximize the benefits from our electricity grid. We're excited to work on this project with OATI to help us use the power of software for the benefit of our customers and all electricity users connected to our grid," said BCTC Interim President Janet Woodruff.
OATI and BCTC project teams will collaborate together to complete this project in 2010.
OATI (http://www.oati.com) is the industry's leading provider of Energy Trading and Risk Management, Transmission Scheduling, Congestion Management, Market Management and Smart Grid products and services, with headquarters in Minneapolis, Minnesota; branch offices in San Mateo, California and Houston, Texas. For more information please contact sales (at) oati (dot) net.
BCTC (http://www.bctc.com) plans, operates and maintains British Columbia's publicly owned electrical transmission system.
For more information contact:
Jerry Dempsey, Vice President
Open Access Technology International, Inc.
763.201.2000
###