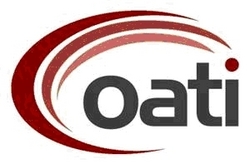 We are thrilled to recognize OATI for its proven leadership and commitment to technology development in Minnesota.
Minneapolis, MN (Vocus) November 11, 2010
The Minnesota High Tech Association (MHTA), in partnership with LifeScience Alley, Enterprise Minnesota, and the BioBusiness Alliance of Minnesota has awarded Open Access Technology International, Inc. (OATI) the 2010 Tekne Award in the Technology Services, Small and Growing Company. The 11th annual Tekne Awards were held at the Minneapolis Convention Center on November 3, 2010. The Tekne Awards honor companies and individuals for their innovation and significant role in developing new technologies that positively impact the lives and futures of people living in Minnesota.
The award was based upon OATI's technology and Data Center. In 1996, OATI revolutionized the North American energy industry by offering the first web-based service. Today, OATI is the largest provider of software solutions to the energy industry and is on the cusp of the next paradigm shift, the largest Private Cloud computing environment in the North American energy industry. OATI has amassed the technology, infrastructure, and communication expertise to support implementation of the North American Smart Grid and energy solutions.
Playing a significant role in bringing new technology to life, the 2010 Tekne Award recipients have helped reinforce Minnesota's place as one of the most competitive and technologically advanced regions in the world. Judges selected one recipient out of the three finalists in each of the 12 Tekne Award categories, recognizing the best and brightest in development, education, commercialization, and management of technology.
"This year's recipients, once again, raised the bar with the quality and originality of their entries and should all be very proud of their accomplishments," said MaryFrances Schurb, interim president of MHTA. "We are thrilled to recognize OATI for its proven leadership and commitment to technology development in Minnesota."
About Minnesota High Tech Association
The Minnesota High Tech Association (MHTA) accelerates the growth, sustainability and global competitiveness of Minnesota's technology-based economy through public-policy advocacy, member collaboration, and education and community outreach. MHTA is the only Find out more online at http://www.mhta.org or follow MHTA on Twitter at http://twitter.com/MHTA.
About OATI
OATI (http://www.oati.com) provides state-of-the-art Energy Trading and Risk Management, Transmission Scheduling, Congestion Management, Compliance, Smart Grid, and Settlement Systems for the energy industry. OATI webTrader, webTrans, webSmartEnergy, webCompliance, and webTag product lines provide the tools for seamless participation across energy markets to generation, trading, and transmission companies. OATI serves in excess of 700 client companies in the North America energy industry. For more information please contact sales(at)oati(dot)net.
For more information contact:
Jerry Dempsey, Vice President
Open Access Technology International, Inc.
763.201.2000
###