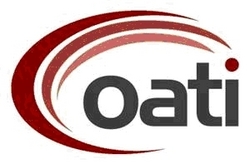 Ferndale, WA (Vocus) July 7, 2009
Open Access Technology International, Inc. (OATI) announces the release of its webSmartEnergy Distributed Energy Management Solution (DEMS), as the industry's most comprehensive software solution for management of demand-side and distributed energy resources. webSmartEnergy DEMS provides the platform and applications needed to improve power system reliability, economics and environmental compliance by integrating demand response (DR) and distributed resources with power system and energy market operations. It brings together key functional components including customer and resource management, DR and distributed resource dispatch and control, distribution grid monitoring and congestion management, and integration with system operations and wholesale markets. Built upon decades of power system experience and proven software components, webSmartEnergy DEMS provides a unique combination of capabilities to address the current and the emerging Smart Grid requirements, including high-penetration DR, provision of ancillary services from demand-side resources and for balancing variable generation, integration of distributed renewable generation and environmental compliance tracking, electrification of transportation segment, and distribution congestion management.
OATI webSmartEnergy DEMS is designed with scalability for large deployments, is built on a modern web platform in a Software-as-a-Service (SaaS) environment, and supports industry standards for enterprise and business-to-business interoperability. It is also designed with capabilities for incremental deployment, while leveraging existing utility legacy systems and data, smart metering and data communications infrastructure. webSmartEnergy DEMS adheres to stringent cyber security and information privacy measures, and is compliant with NERC CIP standards.
OATI (http://www.oati.com) is the industry's leading provider of Energy Trading and Risk Management, Transmission Scheduling, Congestion Management, Market Management and Smart Grid products and services, with headquarters in Minneapolis, Minnesota; and branch offices in San Mateo, California; and Houston, Texas. For more information please contact sales(at)oati.net.
Contact:
Jerry Dempsey, Vice President
Open Access Technology International, Inc.
763.201.2000
# # #