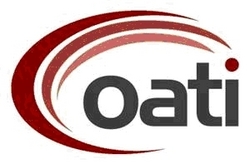 Minneapolis, MN (Vocus) October 24, 2009
At its 2009 Customer Meeting in Las Vegas, Nevada, OATI announced and demonstrated a comprehensive suite of applications as a part of its OATI webSmartEnergy™ family of software solutions. These applications address key Smart Grid requirements for management of demand-side, distributed and intermittent renewable resources, while considering grid constraints and energy market opportunities. The OATI webSmartEnergy™ suite of products consists of the following modules:
OATI webDistribute™ for the management and scheduling of Distributed Energy Resources (DER), Plug-in Electric Vehicles (PEV), and Demand Response (DR),
OATI webRenewables™ for the management of variable energy resources and their integration into Balancing Area and market operations,
OATI webEnvironmental™ for the monitoring, tracking and reporting of Renewable Portfolio Standards (RPS) and Greenhouse Gases (GHG),
OATI webAssets™ as a single database and repository of information on distribution grid and Distributed Energy Resource assets, and
OATI webReliability™ constituting various applications to address the reliability of the Smart Grid.
"The OATI webSmartEnergy™ suite of software applications connect customers, resources, grid operations and energy markets while accurately modeling the capabilities and the limitations of the distribution system. The panacea offered by Smart Grid can only be achieved if it can address the limitations of the Achilles Heal of the Smart Grid: the distribution system," said Dr. Sasan Mokhtari the president and CEO of OATI.
"webSmartEnergy™ combined with the OATI delivery model of Software-as-a-Services (SaaS), backed by the OATI team of energy industry and information Technology experts, provides for a low cost and pragmatic entry way into the Smart Grid arena for large and small utilities. The platform provides the scalability, performance, and the security needed to aggressively support higher penetrations of "Smart Grid" functionality," added Dr. Mokhtari.
OATI (http://www.oati.com ) is the industry's leading provider of Energy Trading and Risk Management, Transmission Scheduling, Congestion Management, Market Management and Smart Grid products and services, with headquarters in Minneapolis, Minnesota; branch offices in San Mateo, California and Houston, Texas. For more information please contact webSmartEnergy (at) oati (dot) net.
Contact:
Jerry Dempsey, Vice President
Open Access Technology International, Inc.
763-201-2000
###