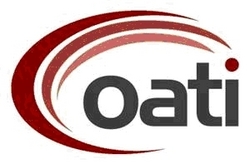 By working with the Florida entities, we've collaborated to provide a market solution for the market participants to enable trading automation and advanced interfaces that ultimately reduce the energy cost to consumers in the Florida region
Minneapolis, MN (Vocus) October 8, 2009
Open Access Technology International, Inc. (OATI) is pleased to announce the successful deployment of the OATI webMarket system for the Florida Cost Based Broker System (FCBBS). FCBBS webMarket is a complex electric energy market platform to administer the next-hour market in the state of Florida. The market participants are signatories to the Florida Cost Base Broker System, Inc. Members Agreement, and will trade energy to serve load in the state of Florida.
OATI FCBBS webMarket platform is an open access application that allows market participants to submit Bids and Offers for purchases and sales of electrical energy via web browser (or alternatively through a web service interface). OATI FCBBS webMarket system performs complex market clearing that matches posted bids and offers, creates electric energy transactions that provide savings to consumers while enforcing the transmission network limits, and facilitating reliable operation of Florida's electric grid. In addition, OATI FCBBS webMarket automates the entire scheduling process including the procurement and creation of OASIS Transmission Reservations and the creation of NERC Compliant E-Tags for each transaction.
"By working with the Florida entities, we've collaborated to provide a market solution for the market participants to enable trading automation and advanced interfaces that ultimately reduce the energy cost to consumers in the Florida region" states Sasan Mokhtari, OATI President and CEO. OATI FCBBS webMarket system is hosted at the OATI Data Center in Minneapolis, MN a high availability environment with multi-redundancy, which includes hardware, third party software and telecommunication infrastructure.
FCBBS webMarket was accepted by members in September 2009, and Market Trials are currently underway.
OATI (http://www.oati.com ) provides state-of-the-art Energy Transaction and Risk Management, Transmission Scheduling, Congestion Management, Compliance, Smart Grid and Settlement Systems for the energy industry. OATI webTrader, webTrans, webSmartEnergy, webCompliance, and webTag product lines provide the tools for generation, trading, and transmission companies for seamless participation across energy markets. OATI serves in excess of 700 client companies in the energy industry in North America.
For additional information regarding this news release, please contact sales (at) oati (dot) net.
###