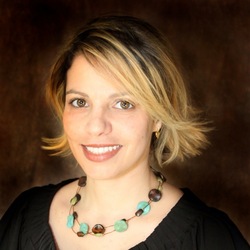 I know I can be an asset with my fluency in English, Portuguese and Spanish
Chandler, AZ (PRWEB) July 31, 2010
The long-established practice of Today's Women's Health Care will welcome a new doctor August 2nd. Andreia Moraes Acuna, MD OB-GYN, will come on-board to complete this team dedicated to treating women in the east valley. Dr. Moraes Acuna comes from the Joan C. Edwards School of Medicine at Marshall University where she was the Administrative Chief Resident of Obstetrics and Gynecology.
"I am very excited to join Today's Women's Health Specialists," said Moraes Acuna. "I am really honored to care for women of all ages and be a part of the most joyful stages of their lives."
Dr. Moraes Acuna has special interest and is trained in minimal invasive surgery, high risk pregnancies, uro-gynecology and infertility. She was attracted to Chandler because of the diverse population. "I know I can be an asset with my fluency in English, Portuguese and Spanish," she said.
The founder and medical director of Today's Women's Health Specialists agrees. "I am very pleased and enthusiastic to bring another well-qualified Ob/Gynecologist to the east valley," said Dr. Harry Watters. "Dr. Andrea Moraes Acuna brings expertise of the newest technology in women's health care and is multi-lingual for our patients' comfort. We are delighted that she will be joining us."
Dr. Moraes Acuna is also looking forward to the opportunity to spend time outdoors playing tennis and hiking in the Arizona desert with her husband and young son. "So far our two cats, Junior and Sushi, are adjusting well to the heat," she joked. "If they can do it so can I!"
Today's Women's Health Specialists was founded on the principle that women and their families deserve outstanding healthcare from their OB/GYN. They Believe not only in the treatment of disease, but also its prevention. Treatment is based on the comprehensive and integrative approach using natural products and non-invasive methods when possible or in conjunction with traditional methods. Located at 604 W Warner Road, Suite E201, Chandler, Arizona, appointments with Dr. Moraes Acuna and the rest of the staff can be made by calling (480) 963-7900. Visit the website at http://www.WomensHealthArizona.com for more information.
# # #