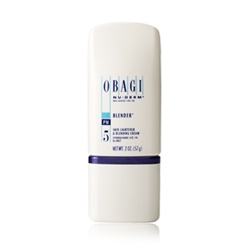 May be the right product to healthier skin so give it a try!
Los Angeles, California (PRWEB) September 15, 2011
Skincare Market Inc. best selling items are the Obagi Nu- Derm Clear and Obagi Nu- Derm Blender and it is finally on sale now. These products should not be purchased if never used it before.
The Obagi Nu- Derm Clear is a topical prescriptions treatment that corrects hyper pigmentation also known as discoloration which improves while evening skin tone. If you have pigmentation issues such as age spots, liver spots, sun damage, or freckles, this may work for your skin because it improves your overall skin. This products is recommended to use with the complete Obagi Nu- Derm system for better results.
The Obagi Nu- Derm Blender is very similar to the Obagi Nu- Derm Clear but it increases the active ingredients of the system faster into the skin. This product gradually fades uneven skin conditions such as chloasma, melasma, and freckles. It benefits flawless skin through improvement at the highest level reducing and stopping dark spots where they begin to form.
# # #