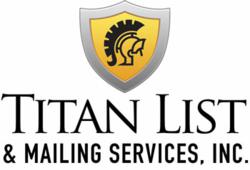 This new initiative makes sense for both the home owners and the loan officers.
Deerfield Beach, FL (PRWEB) March 09, 2012
President Obama announced on Tuesday March 6, 2012, new initiatives to cut costs on FHA (Federal Housing Administration) insured mortgages. Borrowers will be able to refinance their loans at half the cost the FHA currently charges.
According to Jared Braverman, director of marketing at Titan List & Mailing, "this new initiative makes sense for both the home owners and the loan officers. The borrowers want to refinance to lower their costs, and the loan officers are now willing to take on these riskier loans since they are no longer counted towards the compare ratio."
The new and reduced upfront fees apply to borrowers with loans from before June 2009. Over 3 million borrowers are eligible to refinance, which could reduce the mortgage payments for an average borrower by over $100 per month. Braverman responds, "With targeted data and direct mail campaigns, mortgage shops can find borrowers with loans originated before June 2009, and no late payments for the last 12 months. Using credit data, borrowers can be targeted with specific credit scores or mortgage amounts, which has a greater response and higher ROI."
The new refinancing fees will allow borrowers to pay an upfront insurance premium of .1%, the lowest allowable rate of the mortgage amount, plus an annual fee of .55%. Before this plan was introduced, FHA borrowers were required to pay a fee of 1.15% of their balance every year, which on April 1, 2012 will increase to 1.25%. In addition, starting on June 1, 2012, the premium for larger loans will rise by an an additional .35%, bringing the total premium to 1.5%.
This new policy will also increase the amount of lenders willing to refinance FHA loans, because the FHA will no longer count the loans toward the lenders 'compare ratio,' which calculates the lenders default percentage and compares it to the performance of other lenders. Many FHA loans were issued during years with high interest rates, which have greater risks of defaults.
ABOUT TITAN LIST & MAILING SERVICES, INC.
Titan List is a full service Advertising and Design agency specializing in Direct Mail, Internet Marketing, Search Engine Optimization and Website / Graphic Design. Titan List has been around since 1998, and has a team of highly qualified individuals with experience in the marketing trends that fit your business. Unlike other agencies that source their work out, Titan List & Mailing handles the entire campaign in-house - Data Lists, Design, Printing, Mailing, and Postage.
For more information please call or visit:
http://www.TitanLists.com | 800.544.8060