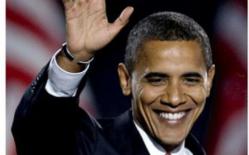 If the tax increases on investment income happens in January 2013, using tax deferred retirement accounts to make investments will prove more tax advantages than in prior years
Miami, FL (PRWEB) November 08, 2012
Now that the election has been decided and President Obama has secured four additional years in the White House, investors will turn their focus to the $607 billion of tax increases and federal spending cuts set to kick in automatically in January, the so- called fiscal cliff. The Congressional Budget Office has said the U.S. economy would slow by as much as 0.5 percent next year if Congress fails to keep the increases from taking effect. One area that has concerned investors is the tax increases that could take effect at the beginning of 2013. For example, if the tax increases that are set to kick in automatically in January, the rate on dividends for high-income taxpayers will rise to 43.4 percent from 15 percent and the top rate on capital gains to 23.8 percent from 15 percent. For an individual with $10,000 invested in the S&P 500, payouts would fall to $120 a year from $180.20 should the old rate be reinstated. An investor who sells the stock at a $5,000 profit would face capital gains obligations of about $1,190 compared with $750 now.
"If the tax increases on investment income happens in January 2013, using tax deferred retirement accounts to make investments will prove more tax advantages than in prior years, stated Adam Bergman, a tax attorney with the IRA Financial Group. "A self-directed IRA or solo 401(k) plan would allow investors to make investments without paying the higher investment tax", according to Mr. Bergman.
Many investors are concerned that a President Obama victory positions him to demand tax increases for the wealthy as part of a deal to reduce spending to tackle the nation's deficit. "As a result, investors would be better served if they considered using a self-directed IRA or solo 401(k) plan to make investments as those investments would be exempt from tax," stated Mr. Bergman.
With IRA Financial Group's Self directed IRA or Individual 401k plan, an individual can invest his or her retirement funds in traditional as well as non-traditional investments, such as real estate without paying tax currently on any income or gains and, thus, escaping the increased investment tax rates.
The IRA Financial Group was founded by a group of top law firm tax and ERISA lawyers who have worked at some of the largest law firms in the United States, such as White & Case LLP and Dewey & LeBoeuf LLP.
IRA Financial Group is the market's leading "Checkbook Control" Self Directed IRA and Solo 401k Plan Facilitator. We have helped thousands of clients take back control over their retirement funds while gaining the ability to invest in almost any type of investment, including real estate tax-free and without custodian consent!
To learn more about the IRA Financial Group please visit our website at http://www.irafinancialgroup.com or call 800-472-0646.