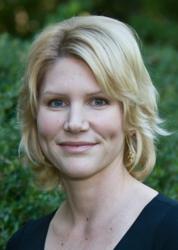 This is the only way we can really know who is at fault here," Bidwell concluded. "If there was any communication between the IRS and Obama's re-election campaign, Watergate would begin to look like a walk in the park
Baltimore, MD (PRWEB) May 23, 2013
With the nation abuzz over the scandal involving IRS agents targeting President Obama's political opponents, it's people like Wendy Bidwell of the Project to Restore America who are making sure the issue won't go away.
Bidwell attended the Congressional hearings with former IRS Commissioner Steven Miller in the hot seat and came away with this: The House Ways and Means Committee needs to subpoena Miller's phone and e-mail records to find out what he knew about the scandal and when he knew it.
"While the Obama administration would just as well see this scandal go away, we think the smoking gun leads right to the White House," said Bidwell, who serves as executive director of the Project to Restore America.
The group has started a petition drive calling for the subpoenas (http://www.newamerica13.com). "It was quite disturbing to find out that the chief of staff knew about the IRS scandal and decided not to tell the president," Bidwell said.
"This is the only way we can really know who is at fault here," Bidwell concluded. "If there was any communication between the IRS and Obama's re-election campaign, Watergate would begin to look like a walk in the park."
For media inquiries or to arrange an interview with Wendy Bidwell and find out what drives a person to get to the bottom of Washington scandals, please contact Sara Wilson at 410-864-1784.
ABOUT THE PROJECT TO RESTORE AMERICA
The Project To Restore America is a non-partisan way to restructure America's governance. Porter Stansberry began The Project to Restore America as an effort to fix the underlying causes of our major national problems by establishing three new amendments to the Constitution that would require:
1. A balanced budget at every level of government
2. Sound money (backed by our country's large gold reserve)
3. A change in the tax structure -- a right for every American to keep 80% of his/her income
We have to fundamentally restructure our system. There must be more balance between rights and responsibilities. There must be some fundamental limit on spending and on taxes. And finally, we need a logical way to put a stop to the narrowing of the tax base. Everyone who votes should share in the burdens of government – otherwise the incentive will always exist to vote for more government spending, no matter how high taxes (and debts) rise.