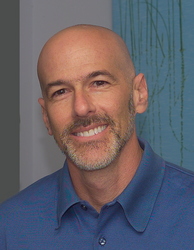 This project came about because as citizens of the US and the planet, we need to speak up
Los Angeles, CA (PRWEB) October 1, 2008
Dr. Jeff Schweitzer, former Clinton/Gore science advisor and internationally recognized authority in science, conservation and ethics - publishes call to action book, Vote to Save the Planet: Your Guide to the Issues that Matter (http://www.votetosavetheplanet.com) available immediately on Amazon, bn.com, and in bookstores.
As Assistant Director for International Affairs in the Office of Science and Technology Policy in the White Office, Dr. Schweitzer saw first hand the power that policy from the U.S. had over the global economy and the environment. In Vote to Save the Planet: Your Guide to the Issues that matter (published by Rvive Books & Jacquie Jordan, Inc. : A Burning Issues Book), Dr. Schweitzer pulls no punches in making the case that citizens must get behind Presidential Candidate Barack Obama to SAVE THE PLANET.
Why this book? Why Now? All elections matter. Democracies depend on an engaged citizenry. Too many people don't vote.
"This project came about because as citizens of the US and the planet, we need to speak up," says Dr. Schweitzer of the current state of affairs, policy, and the environment, "We need real leadership for real change. It's time to begin."
Dr. Jeff Schweitzer has been a guest speaker at dozens of International Conferences in Asia, Russia, and Europe and across the United States and has appeared on numerous radio and television shows including CNN Headline News; FOX & ABC.
His blog appears on Huffington Post (http://www.huffingtonpost.com/jeff-schweitzer/) and on (http://www.votetosavetheplanet.com).
Copies of Vote to Save the Planet are available at online booksellers now:http://search.barnesandnoble.com/booksearch/results.asp?WRD=vote+to+save+planet
http://www.amazon.com/Vote-Save-Planet-Issues-Matter/dp/1935073001/ref=sr_1_1?ie=UTF8&s=books&qid=1222463878&sr=8-1zon
The publishers collaborated with producer DNAML, Inc. to produce a free to download e-book. The DNAML format was selected because of the speed of conversion and because DNAML offers readers a rich consumption experience. To download:
http://ebook.com/eBooks/Current_Events/Vote_to_Save_the_Planet.
For further information contact:
Darice Fisher
darice.tvguestpert @ verizon.net at Jacquie Jordan, Inc./TVGuestpert.com
David Wilk
david @ booktrix.com at Rvive Books
###