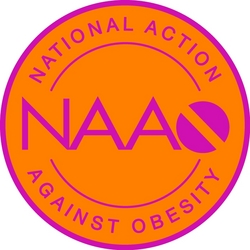 encourages food manufacturers and marketers to create voluntary standards to regulate advertising and marketing towards children as necessary…
St. Paul, MN and New York, NY (PRWEB) September 3, 2008
Although "Change!" is the common cry among today's Democratic and Republican candidates, like the George W. Bush Administration before, both the Barack Obama and John McCain campaigns have aligned themselves with the Food and Beverage Industries for their approaches to America's Child Obesity public health crisis. Children's health advocates National Action Against Obesity (NAAO) and documentary filmmakers for "Killer at Large" challenge the candidates to rise above the influence of lobbyists, special interest groups and deep-pocketed corporations and present an immediate, intervening and comprehensive approach to reversing child obesity.
During the historic Democratic Convention in Denver, Barack Obama failed to address child obesity -- arguably the greatest public health threat of our time-- other than to list it as a "platform issue" and have his senior director of domestic policy, Melody Barnes, assert during The Obesity Society forum that restrictions on marketing to children had not been discussed. She also relayed the Obama campaign had not discussed increasing federal funds for advertising healthier lifestyles and food choices for children. Ms. Barnes did say with regard to child obesity that Candidate Obama had a "real commitment."
"Look who's at the table when it comes to discussions of child obesity," said MeMe Roth, National Action Against Obesity] of National Action Against Obesity. "Just a couple weeks ago, Barack Obama hosted PepsiCo CEO Indra Nooyi as one of his economic advisors. And George Bush--to discuss predatory junk food marketing toward children--surrounded himself with Kellogg's, General Mills, Coca-Cola, and of course, Pepsi. This is like having Altria, (nee Philip Morris and former parent of Kraft Foods), tell Obama, McCain and Bush how to handle kids and smoking. The precedence of conflict-of-interest when it comes to our children's health must end with the Bush era."
While school lunches and vending machines are often tagged as key contributors to childhood obesity, many critics are taking aim at President Bush's "No Child Left Behind" policy as another culpable party. The program began in 2001, forcing many schools to cut back on funding and class time for P.E. and health education to meet the reading, writing, and math standards of "No Child Left Behind".
In the controversial obesity documentary, "Killer at Large", Jeff Levi of Trust for America's Health comments, "I don't think 'No Child Left Behind' was designed to cause children to be less active, but programs like that create priorities for schools and physical education is not part of those priorities."
Recent quotes from the Obama camp show the candidate is aware junk food needs to be removed from schools and that he would consider financial incentives for nutritional lunch programs along with grant support for physical education. Beyond schools, Obama told the Washington Post that he believes "guidelines for advertising and marketing foods and beverages must be finalized…" Obama says he believes if a voluntary adoption of such self-imposed industry guidelines is not effective, then the Federal Trade Commission should monitor and enforce such restrictions on targeting children.
"The only solutions coming from the government and industries who share culpability in this problem range from the absurd--industry should regulate itself--to the obvious--consumers should simply be exercising more," said Bryan Young, Producer of "Killer at Large". "When we interviewed him for the film, Presidential Candidate Ralph Nader explained to us that government policy on obesity is held captive by the food industry, who has managed to have former CEOs and lobbyists appointed to positions in government agencies that might have been able to do something about the problem of obesity. Sadly, I don't see any indication that this trend will change regardless of who eventually wins the presidency. If that isn't the case, I'd love to hear a rebuttal from the Obama and McCain camps."
The McCain camp, with an opportunity to present its Child Obesity platform at the Republican Convention assembling this week in St. Paul, to date has echoed the same suggestion for lax regulations including self-imposed and self-regulated advertising standards for marketing to children. According to the Washington Post, McCain "encourages food manufacturers and marketers to create voluntary standards to regulate advertising and marketing towards children as necessary…"
The National Action Against Obesity is working together with the filmmakers on a star-studded, fundraising, New York City premiere of "Killer at Large" on November 21st.
The film examines the startling details of the American obesity epidemic and why this issue has crossed from a public health crisis to a national security issue. When asked in the film what the most pressing issue facing America today, former Surgeon General Richard Carmona responds, "Obesity. Because obesity is a terror within. It is destroying our society from within and unless we do something about it, the magnitude of the dilemma will dwarf 9/11 or any other terrorist event you can point out. Where will our soldiers, sailors, and airmen come from… if the youngsters today are on a trajectory that says they will be obese?"
To view a trailer, or for more information on the film, visit: http://www.KilleratLarge.com
Statistics:

According to the National Institute of Health, obesity and its related illnesses cost taxpayers $117-billion dollars in 2002 alone and are estimated to kill more than 100,000 Americans a year.
According to The Conference Board, employee obesity costs American employers in excess of $45 Billion annually.
Recent Reports Project 75% of the U.S. population overweight and obese by 2015, 90% by 2030 and nearly 100% by 2040.
One in three children born in 2000 is expected to develop type-two diabetes, the risk of blindness, loss of kidney function, and early death associated with it. Up to a half of African American, Native American and Hispanic children are projected to develop type-two diabetes.
About National Action Against Obesity:
Tax Junk Food, Subsidize Fresh Produce, End Predatory Child Ads, Prohibit Soft Drink Sales to Minors. http://www.actionagainstobesity.com http://www.petitiononline.com/YMCAFood/petition.html http://www.memeroth.net
Killer at Large: The filmmakers are currently negotiating distribution for "Killer at Large", in hopes of bringing their message to a wider audience.
###