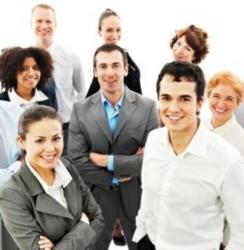 What if business owners could find a way to employ staff at 50% less than the usual costs, in addition to avoiding the payment of medical insurance associated with Obamacare?
Nelson, British Columbia (PRWEB) July 03, 2012
In the wake of the U.S. Supreme Court's Obamacare ruling many small and medium-sized business owners believe they will have to cut staff numbers in order to minimize the new, compulsory health care tax. But what if business owners could find a way to employ staff at 50% less than the usual costs, in addition to avoiding the payment of medical insurance? That would put those businesses far in front of the competition and allow their companies to take advantage of these uncertain times by expanding at precisely the time that their competitors are weakening.
Right next-door in neighboring countries like Mexico there are thousands of qualified North American expats available to U.S. businesses as virtual teleworkers for at least 50% less than the usual cost, due to the lower cost of living in these countries. The benefits of offshoring and nearshoring have long been championed, but the new concept of expat-shoring is only beginning to be utilized now.
Three years ago John Leishman began employing North American expats living in Mexico for his computer trouble-shooting business Geeks On The Way and had so much success with this business model that he began to think how he could bring these benefits of expat-shoring to the rest of North America. Last month John Leishman launched TeleworkingExpatsForHire.com, the first recruitment company to facilitate the linking of qualified expats with businesses in North America through the latest IT communications solutions.
"The best way U.S. business owners can remain competitive in this changing political landscape is by reviewing traditional concepts of recruitment. With today's computers and software you don't need all your staff working from cubicles, and it's the businesses who realize this first who are set to gain the most from expat-shoring", says John Leishman.
Rather than shrink their operations with the introduction of Obamacare, U.S. business owners now have the opportunity to grow their numbers through full or part-time employees from the expat community abroad. Highly skilled expats are available from a wide range of professional backgrounds and they can fulfil almost any office duties: sales, administration, accountancy, legal services, payroll, marketing, IT and many more. Not only do businesses owners make savings due to the lower wages, reduced office space and computer equipment, but they are not obligated to provide medical insurance to full or part-time employees living outside of the United States.
Unsteady economic periods always result in some companies profiting hugely while others fall behind, and this depends largely on how well those companies set themselves apart from their rivals. Embracing virtual technology and employing teleworking expats provides exactly the sort of edge that will enable some American businesses to not only overcome the new strains due to Obamacare, but thrive in the face of it.
COMPANY INFORMATION: John Leishman, director of TeleworkingExpatsForHire.com, has a history of successful business ventures ever since he founded his first business at 22 years of age. Since then he has started businesses in the tourism, hospitality and IT industries, with TeleworkingExpatsForHire.com being the fifth company he has founded. John lives in Nelson, BC with his wife and four kids. With a home office inside a 40 year old Airstream overlooking the Purcell mountains, he is the first to admit that he has reaped the rewards of teleworking.
CONTACT DETAILS: For an interview with John Leishman, Director of TeleworkingExpatsForHire.com, contact Nicola Pitt, toll free on 1800 847 4757. Visit TeleworkingExpatsForHire.com for more information about how expat-shoring can help small and medium sized businesses.