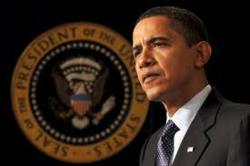 2012 was the strongest full year of mortgage originations we've seen since 2007. 8.6 million mortgage loan originations. A major factor is the positive outlook towards the economy and real estate in general.
Palo Alto, CA (PRWEB) February 13, 2013
As President Obama delivers his annual message before Congress Tuesday night the minds of private investors in the Alternative Lending Market are concerned for the future of the industry. "It is our unfinished task to make sure that this government works on behalf of the many, and not just the few," Obama says. With a heavy focus on the jobs and the economy, Obama gave a dynamic, well written presentation, one that left people wanting to hear more. But the deficit and the economy are not the centerpieces that concern private investors. Rather, the public's perception and positive attitude are those direct centerpieces. Despite a seemingly slow-and-steady recovery in jobs, in the stock market and other improving indicators, the unemployment rate ticked back up again last month and a recent Commerce Department report showed the economy shrank by .1 percent in the last quarter of 2012.
A recent AlternativeLendingMagazine.com poll released last week showed that 72 percent of private investors say the nation's overall positive mood about the economy and real estate drives their attitude toward lending more money in the Alternative Lending Market -- as opposed to just 15 percent who believe decreasing spending and job creation would be a factor for their private investor capital. Opposition to another round of stimulus was 3-to-1, according to the poll.
The poll showed that out of 10 issues tested, more private investors are "extremely" concerned about the general positive outlook of the economy and real estate than any other issue. Even as a majority of private investors -- 75 percent -- disagreed with Obama on most government spending issues, they felt his upbeat, well delivered speech would place a direct impact on the general consumer's positive outlook towards the economy and real estate market.
Alternative Lending Magazine is an expert in the field of funding programs and with 3,479 verified funding programs represented by over 262 direct lenders, the free service for Real Estate Professionals, or the actual borrower, is the best on the web. The mainstream popularity of alternative lending and alternative money loans is growing daily as rates push down and Loan to Value pushes up. Alternative Lending Magazine is averaging around 78 new funding program verifications a week. All Program Match data is compiled through the use of accurate, real-time, internet-based data collected from housing funding sales trends and lender behaviors such as recorded deeds and final closing statements
Alternative Lending Magazine is the unconventional guide to the unconventional lending market. This cutting edge interactive monthly magazine that empowers actual funding through program matching rather than lender listing uses a proprietary technology system with an automated underwriting process that evaluates consumers' unique non-conventional loan request and their capacity to afford it. The proprietary decision-making technology is based on program matching, property eligibility, underwriting, ability to pay review, lender analytics, strategy and loan scenario modeling. The system will match the actual program that will fund a loan rather than give a list of numbers to call.
To find out more or become a regular subscriber please visit AlternativeLendingMagazine.com.