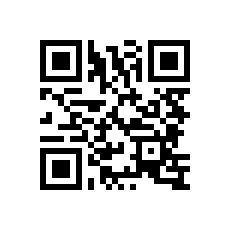 My students come from a low socio-economic area and would never have this opportunity for such an activity.
Portland, OR (PRWEB) November 29, 2011
A calendar year ends in our public school system and two teachers from different corners of the continent will receive awards from online retailer, Owl Brand Discovery Kits, for their schools and to the benefit of finance strapped accounting departments.
Each month, Owl Brand Discovery Kits, a Wyoming based online retailer of science material chooses from dozens of requests for free product. Company President Chris Anderson explains "Until we put a method for requesting donations from Owl Brand, the business was overwhelmed by inquiries, all from needy teachers describing cut budgets. Our Finding Funding program is as much about encouraging and rewarding those seekers as it is developing stronger ties to the education communities."
He explains the motivation behind the outreach is to uplift the promotion of science in K-12 educational settings and is gaining momentum. "When we do this lab, we clearly see the future doctors, scientists, and explorers critical to the advancement of technology. You have to invest in what you have hope for," states Anderson.
October's recipient included Baltimore, Maryland's KIPP Academy by request of Stephen Lohrman, who describes, "Our school has done a lot with a little.  Despite limited resources (which it seems most schools deal with), our school consistently churns out excellent scores and excellent students.  A donation would help our school use the money and direct it to another area of need."
Nearly 1700 miles away, Felicia Trevino, a Shaw Elementary 4th Grade teacher from Corpus Christ, Texas explains "Kids love to pick apart ANYTHING, so to let them dissect something while learning about life processes and cycles is a wonderful thing." Trevino adds "My students come from a low socio-economic area and would never have this opportunity for such an activity. Science funds are low and would probably not fit in this year's budget.
"We're not sure what the future brings but helping these teachers feels good. Helping out young students who might miss opportunities is the right thing to do and we hope to bring a few other companies along with our Finding Funding Program for their benefit," says Anderson.
Consideration for an Owl Brand Finding Funding grant can be explored at http://www.obdk.com/finding-funding and is awarded to up two recipients monthly.
###