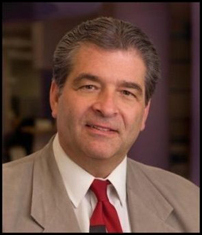 The results of the Fit and Fertile Program are impressive because overweight and obese patients have a very poor prognosis for success. And chances are, these patients may not have become pregnant without this weight loss
Chicago, IL (PRWEB) September 13, 2006
The Fit and Fertile Program, created to help overweight and obese infertility patients become pregnant, has had dramatic success. Since the creation of the program in March of this year, five of the 17 very dedicated patients taking part in Fit and Fertile have become pregnant.
"The results of the Fit and Fertile Program are impressive because overweight and obese patients have a very poor prognosis for success. And chances are, these patients may not have become pregnant without this weight loss," so says top fertility specialist Laurence A. Jacobs, M.D.
Dr. Jacobs, repeatedly selected as one of America's Top Doctors in Reproductive Endocrinology, created the Fit and Fertile program to help his overweight patients willing to make a serious commitment to using proper nutrition and physical conditioning to aid their fertility therapy.
Dr. Jacobs has annually been chosen as one of the top 1% of all fertility specialists in America by Castle Connelly, the publisher of the consumer health care guides America's Top Doctors 2000-2006. In Chicago, where Dr. Jacobs practices, Castle Connolly has also chosen him as a "Chicago's Top Doctor" in all their editions. Dr. Jacobs has been on Oprah, he writes a newspaper column on infertility & the media calls on him for his expertise.
Key Components of the Fit and Fertile Program
1. a 5-10% weight loss can dramatically improve fertility treatment pregnancy rates
2. exercise helps with insulin resistance -- an important key in battling infertility
3. on-going group teleconferences and seminars offered to participants
4. one-on-one consultations
5. utilization of the X2Vest, a weighted vest which burns more calories
The Fit and Fertile Program utilizes a unique piece of exercise equipment as a core part of its program, a weighted vest called the X2 Vest. The X2 is an adjustable weight vest that can easily be worn in the gym, outdoors, or just around the house. The X2 Vest works safely and effectively allowing the individual to add weight to their CORE (the mid-section of the body) in one-pound increments. Adding weight to your body requires more muscle fibers to be called into action, thus requiring more calories to be burned, which allows muscle development and weight loss, and most importantly in this case potentially improving pregnancy rates.
Here are the statistics. The Fit and Fertile Program began in March. Seventeen dedicated infertile women, classified as either overweight or obese, began in the program. To date, five of the seventeen women have become pregnant. All members of The Fit and Fertile Program have lost weight, inches as well as improving their strength and conditioning. The average weight loss has been between 1 to 3 pounds per month translating into many losing in the range of 10 to 17 pounds. Two women left the group for personal reasons. The rest continue to take part in the Fit and Fertile Program and are dealing with various phases of infertility therapies and/or infertility issues.
Dr. Jacobs points out: "Even with the use of fertility medications or IVF (In Vitro Fertilization)treatments, pregnancy rates are adversely affected by obesity. Many studies have shown that in obese women, especially those with PCOS (Polycystic Ovarian Syndrome), a 5-10% weight loss often results in resumption of ovulation and higher pregnancy rates with all fertility treatments. For women who actively manage their obesity or PCOS via good nutrition, proper exercise, and help from a reproductive endocrinologist with expertise in the latest treatments, the chances of conceiving are extremely good."
Dr. Jacobs is well known to his fertility patients and the media for sharing his expertise: http://www.pioneerlocal.com/cgi-bin/ppo-healthfam?healthfamwhat=04-01-04-healthfam.dat
To find out more about The Fit and Fertile Program or to interview Laurence Jacobs, M.D. or his infertility patients regarding this special infertility and weight loss program, please contact Linda Blackman at 847-550-9937.
For more information about the X2 Vest utilized in The Fit and Fertile Program, go to: http://www.x2vest.com.
###