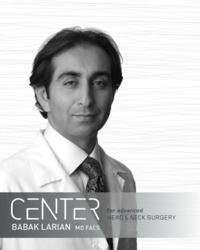 While the cause of the increase in papillary thyroid cancer in the overweight and obese population could depend on a number of factors, the findings certainly provide one more reason to be concerned about the current obesity epidemic
Los Angeles, California (PRWEB) June 12, 2012
Obese patients are more likely than normal-weight patients to have advanced, aggressive forms of papillary thyroid cancer, according to a new study published in the Archives of Surgery.
The researchers found that high body-mass index (BMI) was associated with more advanced cancer at the time of diagnosis. Obese and morbidly obese patients were more likely to have stage 3 or stage 4 cancer, and more likely to have the aggressive forms of the disease.
"While the cause of the increase in papillary thyroid cancer in the overweight and obese population could depend on a number of factors, the findings certainly provide one more reason to be concerned about the current obesity epidemic," notes Beverly Hills thyroid specialist, Dr. Babak Larian.
For the study, the researchers reviewed the medical records of 443 patients who underwent total thyroidectomy as an initial treatment for papillary thyroid cancer or its variations.
Obese and morbidly obese patients were significantly more likely than thinner patients to have stage 3 or 4 disease at diagnosis. The same patients were also more likely to have laryngeal nerve dysfunction after thyroidectomy.
"While the reasons for these findings are not yet certain, it is certainly enough to warrant more careful screening for thyroid cancer among obese patients," says Dr. Larian.
Dr. Babak Larian, the Chairman and the Director of the CENTER for Advanced Head & Neck Surgery in Los Angeles, is a highly experienced and reputable, board-certified ear, head and neck surgeon, specializing in ear, nose and throat surgery. Dr. Larian is nationally renowned for his expertise in minimally invasive surgery techniques in the treatment of sinus, thyroid, parathyroid, salivary glands and throat disorders.
For more information about the CENTER please visit http://www.LarianMD.com