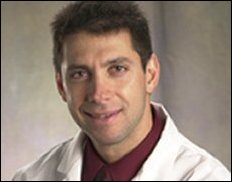 We are very pleased that the efficacy and safety of FBCx have been recognized by UnaSource
Windsor, ON (PRWEB) September 18, 2006
ArtJen Complexus and their medical facility distributor, Naturaceutical Corp., of Canton, MI, are pleased to announce that UnaSource Comprehensive Weight Loss Clinic is the first medically supervised weight loss program to add FBCx weight loss tablets to their treatment regimen for obese patients. Tom Rifai, MD, co-director of UnaSource, stated that, "FBCx is potentially the single most important breakthrough to weight control medicine since the major acceptance of formula diets." The UnaSource Lipid Clinic and Dr. Michael Doyle, MD will be including FBCx into their treatment regimen as well.
Although FBCx has been available for more than a year to the diabetic patients of the Grunberger Diabetes Institute, Bloomfield Hills, MI, according to ArtJen President, Dr. Catherine Jen, UnaSource is the first medically supervised all inclusive weight loss facility to include FBCx in their treatment protocols.
Obesity has reached epidemic proportions worldwide. Two-thirds of the adult population of the USA is either overweight or obese. According to WHO statistics, there are one billion overweight individuals worldwide and 300 million of them are obese. All natural FBCx is proving to be an effective weapon in the war on obesity.
Following years of research two university professors, Drs. Catherine Jen and Joseph Artiss have developed what has been described as a "powerful weapon in the war on obesity".
"We are very pleased that the efficacy and safety of FBCx have been recognized by UnaSource," said Dr. Artiss. John Zamojcin of Naturaceutical Corp. adds that, "Our experienced and motivated staff is working hard to bring FBCx to our overweight nation," and adds, "That we have taken the high road with FBCx by marketing directly to weight loss centers."
About Us:
ArtJen Complexus Holdings Corp. is the sole manufacturer of FBCx tablets, an all natural, soluble, dietary fiber. FBCx has the very unique ability to bind nine times its own weight in dietary fat. Taken as directed, two tablets of FBCx per fat-containing meal are capable of removing about 25-30% of the calories from a normal North American diet. This facilitates a decrease in body weight of about 1-1½ pounds per week.
Naturaceutical Corp. is the exclusive medical distributor of FBCx in the United States. Naturaceutical is headquartered in Canton, MI with satellite offices in Europe and the Middle East. For further information please contact John C. Zamojcin 866-905-9136.
UnaSource Comprehensive Weight Loss Clinic, located in Troy, MI (248-952-5083), is a state of the art weight loss facility whose program incorporates medical doctors, nutritionists, psychologists and in-home exercise trainers.
For additional information, please visit http://www.fbcx.com or call toll free 1-877-4-ARTJEN.
###