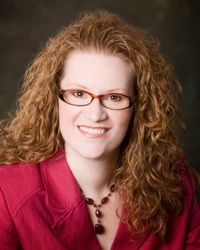 Arlington, TX (PRWEB) March 26, 2009
Women's Health Services announces our new associate, Angela Watson, M.D. She joins Joan L. Bergstrom, M.D., and Dawnette Peppler, M.D. in the practice of OB-GYN. Dr. Watson is a native Texan and completed her Ob-Gyn residency training at University of Texas Southwestern Medical Center. She specializes in laparoscopic surgery, obstetrics, and adolescent gynecology. Dr. Watson is now on all major insurance companies and is accepting new patients. Call 817-277-9415 to book an appointment with her. Visit our website at Womens Health Services
The physicians of WHS are presenting a Free Seminar Series monthly, starting March 24, 2009. The talks are informal, casual sessions with a short informative presentation by the doctor, followed by open question and answer period.
The seminars will feature the following topics:
May 21, 2009 7pm: Girl Talk ~ straight talk for teens! (Dr. Angela Watson)
June 18, 2009 7pm: Hormone Therapy, what's right for you? (Dr. Joan Bergstrom)
Each seminar is free of charge and will be held at:
The Sanford House Inn & Spa
506 N. Center St.
Arlington, TX 76011
The Sanford House
Advance registration is required. Space for all seminars is filling up quickly, so call 817-277-9415 or e-mail lacyd@womenshealthservices.com to sign up. Friends, husbands, mothers, daughters, and family are all welcome. Refreshments will be served. There will be a drawing for a door prize of a $50 Gift Card for Sanford Spa & Salon.
# # #