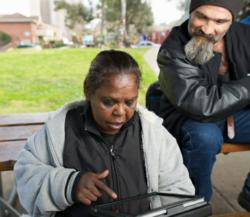 There are so many opportunities for people in regional and remote Australia to work online as they receive access to the National Broadband Network
(PRWEB) December 22, 2011
A new, and free, online resource that spotlights the business opportunities that will result from the rollout of National Broadband Network has today been announced by Australian marketing writer, Kerry Finch.
The Australian Government has set a goal that by 2020 the internet accessibility gap between businesses and households in capital cities and those in regional and rural areas will have significantly reduced. Once its new National Broadband Network (NBN) has been rolled out a whopping ninety-three percent of households and businesses across the nation will be able to access Internet speeds up to 1 gigabit/second, significantly faster than most of Australia currently receives.
Even those who don't get the fibre optic network will still have significantly faster broadband Internet than is commonly available in Australia today (with speeds of around 12 megabits/second). This will enable each Australian family and business, no matter how remote, to gain full use of current Internet technology, whether it's running an online business, streaming media for educational purposes, or the ability to watch favourite TV shows online.
Business Opportunities For Regional Australia
In launching her new website, Online Business For Regional Australia, internet marketer Kerry Finch is drawing on the expertise of her network of industry colleagues to highlight ideas for online businesses, as well as advising on how to get started.
"The first topic I've covered is Affiliate Marketing, because it is business model which just about everyone can learn, and startup for less than $50" explained Ms Finch. "And by investing less than $100 more, top notch training can be received on how to build a solid affiliate marketing business."
She continued "There are so many opportunities for people in regional and remote Australia to work online as they receive access to the National Broadband Network. They can showcase and sell art, crafts, and inventions; they can promote regional activities, local tours and accommodation. They can provide services - graphic arts, virtual assistance, researchers etc - and new opportunities emerge every day."
There is no charge to access Online Business For Regional Australia (OBRA.com.au). The site will contain information on training, tools (free whenever possible!), and techniques needed to create a successful online business.
Get Rich Quick Warnings
One of the features of Online Business For Regional Australia is that all products, services and training have passed the ethical and value-for-money standards that Ms Finch employs in her own business.
"The internet business world is full of people promoting push-button solutions, or 'businesses in a box' products, and very expensive training courses. Warnings against investing in these will be a continuing theme throughout my site - I have heard of way too many people who have thrown hard earned money away on these schemes.
"They have been seduced by slick on-stage presentations and persuasive sales copy. Being able to identify the snake oil merchants is so very important." said Kerry.
The site is accessible right now, with a free download of Kerry's dictionary of internet marketing terms, at obra.com.au
About Online Business For Regional Australia
Online Business For Regional Australia (OBRA.com.au) is a central information resource to help people living in remote, rural, and regional Australia to build online businesses, the right way.
OBRA will provide information on the training, tools, and business opportunities to help people to achieve their online business goals, and will help to identify those marketers who  profit from selling get-rich-quick products to unsuspecting consumers by employing well orchestrated and emotive sales pitches.
Only reputable, high level training programs and products will ever be recommended on OBRA.com.au, and, wherever possible, they will be created by Australians.  Aussies lead the world in many areas of online business and internet marketing.  They are true innovators in a me-too world.
About Kerry Finch
Kerry Finch leads the OBRA.com.au team in delivering up to the minute information on online business opportunities for regional Australians. An internet marketer herself, her core business focusses on the provision of writing services for a wide variety of businesses with an online presence – from mining and industrial sectors through to local tradespeople.
With established professional relationships with some of the most innovative and highly regarded internet marketers in the world, Kerry is in an ideal position to identify those training programs, services, software and tools that will be necessary for your business now, and in the future. She has been event manager for several highly regarded online business training events held in both New South Wales and Queensland.
Diploma in Marketing Management
Member Internet Marketing Association
Member, Australian Society of Authors
Member, Internet Society of Australia
Diamond Author, Ezinearticles.com
For more information visit obra.com.au/about/
# # #