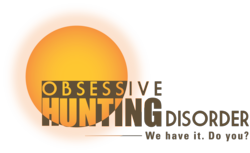 Our mobile phones go everywhere with us. We have made it important to Hunters now, as well.
Lake Geneva, WI (PRWEB) June 25, 2013
Hunters can see exact location on their own Custom Hunting Map using their phone's GPS. This is the latest enhancement along with all of the other great features such as Weather, Peak Hunting Times and Personal Hunting Journal. Founder Duane Keenan, states, "As we used the Mobile version I came up with the idea to be able to see myself moving on my own customized hunting map. This would allow me to put icons on the map in the exact location instead of guessing where I was on the map." Hunters also get their Hunters' Dashboard on their Mobile Phones.
We asked Duane Keenan why they decided to develop the Mobile Web Version initially instead of delivering a Mobile Application. "Mobile Applications are very important for smart phones, but not everyone has a smart phone. Delivering the Website formatted for Mobile Browsers allows us to reach anyone with a phone that has Web Access. It also gives us the ability to deliver a single solution for all of the mobile phone operating systems." Duane further explained that they will be working on Mobile Applications, but didn't want to miss out on the ability to deliver for this hunting season. After hearing his explanation, we have to agree that delivering for Mobile Web does reach everyone and doesn't exclude anyone who has any of the various mobile phone operating systems.
Duane Keenan explained that many websites today charge hunters for the peak hunting times, while that might have been fine in the old days there is no reason to pay anyone for that information and proceeded to explain what "Peak Hunting Times" were. "Peak Hunting Times, also referred to as Peak Feeding Times, ' are based on four periods of the day: when the moon is just starting to rise over the horizon, when the moon is directly overhead, when the moon is just setting below the horizon, and when the moon is directly underfoot, all in relation to an exact location." Inclosing Duane Keenan had this to say, "We don't predict the best times to hunt. We help hunters gather the raw data and let hunters decide what data they are most interested in, so that hunters can make their own decisions and predictions."
Here is the raw data that Duane is referring to: six lunar variables (moonrise, moonset, moon transit, moon underfoot, moon phase, moon age), four solar variables (sunrise, sunset, sun transit, photo period), and six weather variables (current temperature, humidity, barometric pressure, forecast, wind, conditions). ObsessiveHuntingDisorder.com allows a hunter to get that information in less than five seconds. ObsessiveHuntingDisorder.com calculates the information for the hunter's exact location, and can even calculate for days in the past or in the future. Go to http://www.obsessivehuntingdisorder.com now to get started! Hunters have their phones with them and now the mobile web version makes their Smart Phones even Smarter and is yet another valuable weapon in a hunter's arsenal.