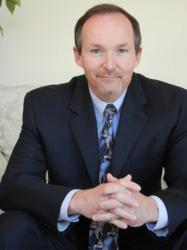 Any ideas that make our roads safer should be carefully considered and supported by those who have the power to make these decisions.
(PRWEB) October 16, 2012
Orange County personal injury attorney Paul Ralph discusses the Anaheim City Council's recently reviewed plan that would install a $318 million streetcar system between Disneyland, GardenWalk, and the Anaheim Convention Center. Currently, these destinations are linked by South Harbor Boulevard and West Katella Avenue, two very busy and congested streets in Anaheim. Further, in order to travel east on Katella, drivers may have to make a U-turn at Walnut, meaning that they must cross several lanes of traffic. Obviously, the risks of driving under these conditions can lead to a higher number of pedestrian and vehicle accidents.
The street car plan titled "Anaheim Rapid Connection," has won support from several members of the city council, but other members want to investigate enhancing bus service and the possibility of building an elevated monorail instead.
Anaheim Accident Statistics
Anaheim has very congested streets with a great deal of traffic. According to the California Highway Patrol's Statewide Integrated Traffic Reporting System or SWITRS, 2,299 people were killed or injured in 2010 in Anaheim traffic accidents. Of those deaths and injuries, 93 were pedestrians.
These figures rank Anaheim as the third-most-dangerous city in Orange County relative to the risk of death or injury.
Benefits of a Trolley System
One thing that a trolley system will do immediately is remove pedestrians from the street. Given the high number of pedestrian vs auto accidents in Anaheim every year, this system may keep residents and visitors safer. The trolley system would provide an easy and safe way for visitors to travel between points of interest without having to cross busy streets or drive in bumper-to-bumper traffic.
Orange County personal injury attorney Paul Ralph commented, "Keeping pedestrians, bicyclists, and drivers safer should be our primary concern in any decision regarding transportation. Any ideas that make our roads safer should be carefully considered and supported by those who have the power to make these decisions."
Paul Ralph went on to say, "Once you have seen the pain and heartbreak that result from traffic accident injuries, you realize that every step we take to prevent these types of collisions is important."
About Paul Ralph
Paul Ralph is a seasoned personal injury trial lawyer with 20 years of experience in Orange County. Mr. Ralph has represented victims of automobile and truck accidents, those who have suffered from medical negligence, people who have experienced injuries from defective products or unsafe property, and those who are dealing with employment discrimination and harassment. Mr. Ralph has tried and settled many cases for multi-million dollar verdicts against individuals and companies who were negligent or careless in their treatment of others.
Attributes: ABC News, "Anaheim City Council considering adding streetcars near Disneyland," Staff Writers, October 10, 2012.
Press Media By:
Orange County SEO
Suite 218, 16400 Pacific Coast Hwy,
Huntington Beach, CA 92649
(949) 494-0007
SEO Video
Orange County SEO
SEO Website Design
Orange County SEO
Facebook
Orange County SEO Company
Press Release Author
Tyler Collins